Did the "Ray Rice video for the financial sector" just emerge?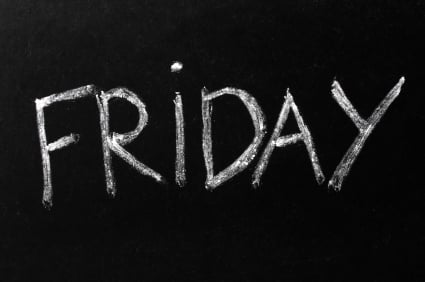 It's Friday, time to catch up on reading. Two amazing stories broke this week.
The first is an amazing story just breaking this morning
.
National Public Radio is going to air today with a story that contends Goldman Sachs got the Federal Reserve to fire an employee who was preparing a report on troubles at the investment bank. Apparently, there are some 40-plus hours of videotape damning Goldman Sachs execs.
Here is a story
from the public interest journalism website Pro Publica that makes the same claims.
The basics, Federal Reserve employee Carmen Segarra was preparing a report that "…[had] serious implications for Goldman Sachs…Before she could formalize her findings, Segarra said, the senior New York Fed official who oversees Goldman pressured her to change them. When she refused, Segarra said she was called to a meeting where her bosses told her they no longer trusted her judgment. Her phone was confiscated, and security officers marched her out of the Fed's fortress-like building in lower Manhattan, just 7 months after being hired."
Juicy!
Also big this week was the news that bond fund giant PIMCO is under investigation for inflating returns in its key bond ETF. Is bond market God Bill Gross about to take a huge fall? Some stories over the past month have pondered his odd behaviour of late. Now the story takes a new turn.
This Bloomberg story
suggests the "stability" of the bond market is in question. And then
news emerged last night that Gross is leaving PIMCO
and jumping to Janus. This story is getting interesting.
This is another interesting take
on what is becoming a messy affair.
This was a great story
from this week that asks a key question: If insiders are no longer buying the shares of their own companies, what's with all the share buybacks?
4. Reddit took heat this week for being home to the "neckbeards" that hack celebrity accounts to release nude pics. But the site is much more than that. It has tens of thousands of "sub-reddits." It is a great source for news. Some read reddit today more than they watch television, apparently. Some of the interesting finance related sub-reddits:
http://www.reddit.com/r/personalfinance
http://www.reddit.com/r/Portfolios
http://www.reddit.com/r/finance
Also fascinating are these two sub-reddits:
http://www.reddit.com/r/AskHistorians
http://www.reddit.com/r/historyofideas