Professional body announces "fundamental move" forward to stay ahead of financial planning trends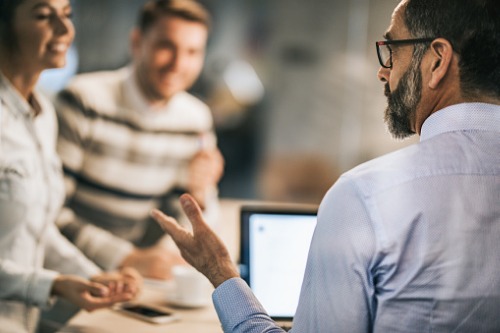 FP Canada has announced significant changes to its certification programs as it seeks to stay ahead of trends in the wealth management industry.
With advances in technology and commoditization of product, president and CEO Cary List told WP that it's apparent that the human element around holistic financial planning is becoming increasingly important.
The changes are particularly timely given the recent Bill presented by the Ontario government, which sets out a plan to prohibit any individual from using "Financial Planner" and "Financial Advisor" unless they have obtained and maintained in good standing an approved credential from an approved credentialing body.
FP Canada is introducing new education programs that will become mandatory for certification candidates in 2020. These will focus on areas such as holistic financial planning, interpersonal and communications skills, behavioural economics, client psychology and ethics.
FP Canada is launching a brand new designation in January – the Qualified Associate Financial Planner (QAFP) certification, which will replace FPSC Level 1 certification. As a result, this November marks the final sitting of the FPSC Level 1 exam.
There will also be a new direct path to CFP certification available next year, which means candidates will no longer be required to earn an initial certification (FPSC Level 1 certification or QAFP certification) to be eligible for CFP certification.
List said the phasing out of the capstone course in favour of the new professional education program for CFP certification is a "fundamental move forward".
He said: "It really speaks to a number of skills and competencies that are designed to prepare prospective financial planners to be as relevant and add as much value as possible to their clients in this new digital age where FinTech is disrupting the industry.
"The other massive change is the phasing out of our level one certification and the replacement of that with a brand new certification called QAFP. This is built from the ground up in the image of the CFP, but for the financial planners who are serving clients with less complex financial needs.
"These two changes take the CFP into new territory in terms of the value proposition of working with a professional financial planner. The reality is the world's always changing and professional bodies, in order to ensure their professional programs and their certifications stay relevant, need to keep up with the times and perhaps get ahead of the times."
Full interview in tomorrow's edition of www.wealthprofessional.ca/