A new analysis notes one more reason to decrease exposure to oil companies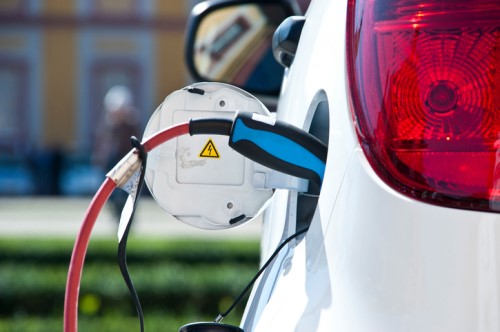 Given the world's psychological and structural dependence on oil, it may be hard to imagine widespread use of electric vehicles. But a new commentary suggests a storm may be brewing for the energy sector.
According to a recent note from
Mackenzie Investments
, electric vehicle (EV) adoption is following an S-curve, an innovation trend model characterized by three phases: minimal initial growth, a sudden sharp rise, and a late-stage plateau.
The shift from internal combustion engine (ICE) vehicles to EVs will have a "materially negative impact on oil demand over time," said portfolio manager David Arpin and Investment Director Han Tacoma, the authors of the think piece. While they said adoption is unlikely to be broad enough to affect oil demand by 2020, they also thought price and performance improvements will make EV use fairly widespread by 2030.
"From an investment perspective, this puts the EV change-over into the grey zone: it's too far out to have an immediate impact but it is close enough and significant enough to require vigilance and factor into our valuation models," they said.
Citing factors such as cheaper maintenance, lower fuelling costs, and falling battery prices, the authors predicted that EV and ICE costs would be similar by 2021-23, and EVs would be noticeably cheaper five years afterward.
"We believe the adoption of EVs will slip past the tipping point sometime between 2020 and 2030," they said. "We see this as a structural issue for the energy sector. From an investment perspective, a longer term, structural lower band for oil prices reduces the long-term terminal value of oil companies."
For more of Wealth Professional's latest industry news, click here.
Related stories:
Oil-sands operators learn to cut costs
Despite market bearishness, oil might be set to rebalance