One of city's most high-profile cases sees duo convicted eight years after investigations began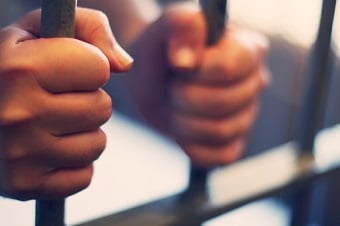 Two men are facing a maximum seven years in prison as one of the most high-profile cases in the UK reaches its conclusion some eight years after investigations began.

The duo in question are Andrew Hind, a former finance director at fashion retailer TopShop who was also an advisor to Sir Philip Green, and Martyn Dodgson, who worked in corporate banking for both Lehman Brothers and Deutsche Bank and was managing director of the latter. Together they were found guilty of insider dealing with sentencing to be determined at a later date. The maximum sentence is seven years in prison although the longest sentence for insider dealing in the UK to date was four years.

According to a report in The Guardian, it was alleged by the Financial Conduct Authority that Dodgson had given inside information to Hind who then allegedly passed it on to two other men to use for trading. The group is then alleged to have split the profits – totaling around £7.4 million.

The three other participants alleged to have been involved were acquitted – a corporate broker, a day trader and his business partner. The latter two admitted adding their own funds to investments carried out on behalf of Hind but claimed they had no reason to suspect his stock picks were based on insider information.

When he was arrested six years ago, Dodgson claimed that "he would not dare to advise anyone on trading or spread betting as it was too easy to lose a lot of money".

However, investigators reportedly found a key to a secure metal box in his home that contained an encrypted flash drive which allowed users to store files and browse the internet without leaving a trace. It was discovered that the drive contained evidence including a spreadsheet that detailed coded references to the trades.

Dodgson is one of the most senior figures ever to be charged with insider dealing having joined Deutsche Bank back in 2008 as a director before being promoted.