A former financial advisor at Assante Capital Management in Red Deer has been convicted of building and delivering an explosive device that killed a young mother from Innisfil.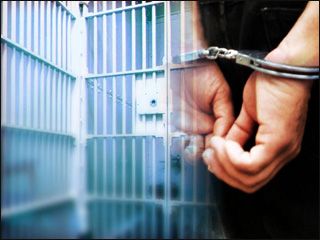 A former financial advisor at Assante Capital Management in Red Deer has been convicted of first-degree murder for building and delivering a pipe bomb that killed a young mother from Innisfil.

The verdict means that Brian Malley, 57, will serve an automatic life sentence with no chance of parole for 25 years for the murder of Victoria Shachtay, a 23-year-old single mother, on November 25, 2011, according to reports.

"It was a circumstantial case and it was not easy to put all the pieces of it together. We were able to put the pieces together, the jury could see it was there, they could understand, they found there was no reasonable doubt and they did the right thing," Crown prosecutor Anders Quist said outside court.

Shachtay hired Malley to manage approximately $575,000 insurance settlement she'd received following an auto accident that made her a quadriplegic. The prosecution alleged that Malley killed the victim to cut ties after losing all of her settlement and contributing $44,000 of his own money.

The defence argued that the victim was a profligate spender and Malley was just trying to assist Shachtay to the jury, who was made up of eight women and four men made up the jury and after a five-week trial, Malley was found guilty.

Malley was arrested by the RCMP in May 2012 and charged with first degree murder. Shortly after he was accused, 54 clients came forward and complained about Malley's handling of their accounts, according to legal documents from Canlii.org, but the courts focused on just 12 in relation to the case.

According to the documents, Malley failed to get to know his clients, many of whom were retired of approaching retirement and had very little investment knowledge.

"… He recommended that Clients hold highly concentrated positions in speculative securities such as junior issuers and commodity based leveraged ETFs," as quoted in the documents. "In many cases, he recommended that the Clients borrow on margin or against their home equity in order to purchase securities.

"He also engaged in discretionary trading in the accounts of seven of the Clients, without first having the accounts approved and accepted as discretionary accounts."

Many client suffered substantial losses as a result of his practices and Malley's wife, Christine, who was the branch manager and supervisor, was also a part of the plots to dupe investors.

Both were subsequently fired on May 25 and 28 respectively, according to court documents.