Foreign investors resumed their acquisition of Canadian securities by adding $6.1 billion to their holdings in July, following a $15.4 billion divestment in June. Meanwhile, Canadian investment in foreign securities slowed to $0.9 billion and focused on bonds.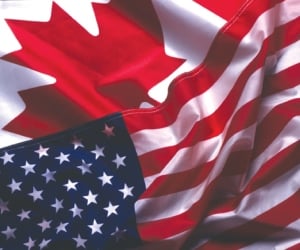 Foreign investors acquired $6.1 billion of Canadian securities in July, following a $15.4 billion divestment in June. Inflows in the month targeted both debt and equity securities, data revealed by Statistics Canada revealed.
Non-resident investment in Canadian bonds was $3.6 billion, with the focus being on corporate bonds, mainly foreign currency denominated instruments, and, to a lesser extent, federal government bonds. The overall supply of Canadian bonds, both government and corporate, increased over the month. This activity followed a record $19.1 billion foreign divestment in Canadian bonds in June, led by retirements.
Non-residents invested $0.9 billion in the Canadian money market in July, a fourth straight month of investment. Most of the activity was in government paper, as foreign investment in Treasurys was moderated by a divestment in provincial paper. Canadian short- and long-term interest rates were both down slightly in July, following increases in June. The Canadian dollar appreciated against its US counterpart for the first time since April.
Foreign investors acquired Canadian equities for a fourth straight month, adding $1.5 billion to their holdings in July. Canadian shares from the energy and gold sectors led the inflows. The Canadian stock market was up by 2.9% in July.
Meanwhile, Canadian acquisitions of foreign securities slowed from $3.7 billion in June to $0.9 billion in July. Investment in the month again focused on foreign bonds, as Canadians reduced their holdings of foreign equities.
Canadian acquisitions of $1.6 billion of foreign bonds marked a sixth straight month of investment in these instruments. Purchases were evenly split between US corporate bonds and non-US foreign bonds. This was moderated by the sale of US government bonds.
Canadian investors, led by pension funds, reduced their holdings of foreign equities by $0.7 billion in July. Sales of US stocks were partially offset by acquisitions of non-US foreign stocks. Canadians have invested in non-US foreign stocks for five straight months, but divested of US stocks in four of these five months. US stock prices were up by 4.6% in July, closing the month at an all-time high.