Investment firm CEO casts his eye over potential problems and issues waiting in 2019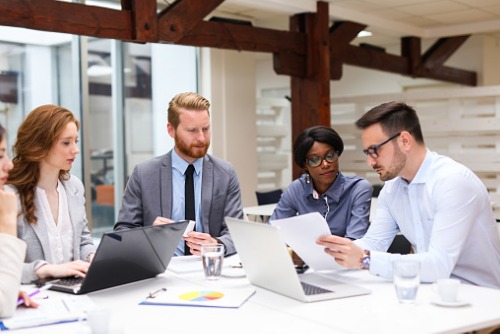 A leading independent investment firm has welcomed Ontario Premier Doug Ford's pro-independent advisor vision.
Canoe Financial president and CEO Darcy Hulston said the Ford regime's roadblock on the Canadian Securities Administrators' bid to ban deferred sales charges has no bearing on his company.
But after a meeting with the Progressive Conservative in Ontario party leader, Hulston was encouraged by Ford's pro-independent thinking.
Speaking to WP about potential hurdles in 2019, he added that the regulatory environment continues to change and that his firm will have to keep a handle on developments.
He said: "It continues to evolve and change so there's an awful lot of 'headliney' stuff right now. For example, Ford has said that DSC is back and there's a push again for a national regulator.
"I've met Premier Ford. I sat with him a few weeks ago, to understand first of all what's the vision and, secondly, what does that mean for Canoe. For DSC, for example, we've never offered it so it has no bearing on us but what I was left with from Premier Ford's office is that they very much want to support the independent advisor in Ontario.
"The Minister of Finance, Vic Fedeli, told me that in every small community there's an independent advisor, there's an insurance agent and there's a planner, and they want to support those people. They are pro-independent, which is terrific for us."
The second thing on Hulston's mind for next year is to continue to understand and utilize the distribution model better in Canada, working closer with the all-powerful banks.
And the final factor he admits is a concern, albeit not an original one, is the energy sector.
He said: "I would say that from the geo-political headline point of view, we've got a pretty strong energy franchise. We were first recognized as a leader in managing energy assets – now we're recognized as a more diversified manager. But geopolitically, the concern in our group is in the energy space … and it's a mess."
Hulston shook his head at how the current price differential means the oil producer gets zero, while Canada buys oil from Saudi Arabia.
He said this scenario has economic repercussions that are "mindboggling" for this country. "That concerns us and me as an operator in our country, but that's bigger than just our industry."
Nevertheless, Hulston said the energy woes hurt stocks.
He said: "That's our country – one third of the TSXC is energy stocks. You think it's a Calgary or Alberta problem but it's a national powerhouse so it affects the markets."
He added: "Our primary concern is the unit holder and it's tragic we have to take energy exposure out of Canada and go to other jurisdictions."