Responsible investing is gaining traction among institutional investors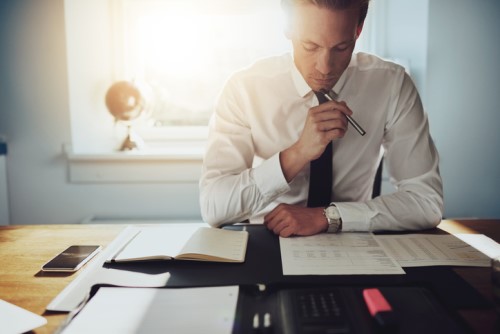 Most of the world's largest investors are confident in the returns from environmental, social and governance (ESG) investment portfolios.
A survey by RBC Global Asset Managers published Tuesday finds that 90% of institutional investors say that ESG integrated portfolios are likely to perform at least as well as non-ESGs.
And the poll shows that most large investors have moved on from considering 'if' they should embrace responsible investing, to 'how'.
"This new data confirms that the majority of institutional investors and consultants have either adopted ESG principles or are actively looking at how to do so," said Judy Cotte, Vice-President and Head of Corporate Governance and Responsible Investment at RBC Global Asset Management.
She added that many institutional asset owners now believe they have a duty to consider a responsible investing approach.
"This ongoing shift has significant implications for how large institutional asset pools are allocated, as well as the advice and service provided by consultants and asset managers," added Cotte.
The survey included 542 institutional asset owners and investment consultants in the United States, Canada, Europe and Asia.
Not just equities
The study shows that there is growing interest in applying ESG principles to diverse asset classes including fixed income and infrastructure.
Although 84% of institutional investors incorporate ESG factors into their equities-focused process, 60% of respondents incorporate it into their fixed-income portfolios, 43% in real estate, 36% in infrastructure and 34% in alternative assets.
More than 50% of all respondents who incorporate ESG factors into their investment approach say they consider this to be part of their fiduciary duty – double the percentage who said so last year.
A full 38% of 2018 survey respondents believe integrating ESG factors can help generate alpha – a significant increase from 2017 results when 24% of respondents said that they consider ESG to be a source of alpha.
More guidance will be required
"As industry acceptance of ESG integration has accelerated and become mainstream, there will be greater focus on ESG-related investment research and its application in the portfolio management process," said Habib Subjally, Senior Portfolio Manager and Head Global Equities at RBC Global Asset Management (UK) Limited.
"And as the demand for responsible investment solutions grows, asset managers and consultants will increasingly be called upon to offer guidance to their clients about responsible investing options that support their long-term financial goals," added Subjally.