A new poll sheds fresh light on the competing financial priorities that Canadian households have to juggle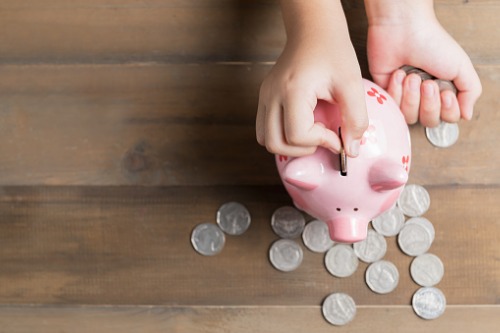 The most recent data from Statistics Canada points to a significant debt problem for Canadians, with household levels reaching a record high of 178.5% in the fourth quarter of 2018. Despite the heavy toll debt takes on many Canadian households, it seems as if it's not the top item on most Canadians' list of financial priorities.
According to a new poll released by Edward Jones, which was conducted online and involved more than 1,500 participants, just over three out of every four Canadians (77%) have prioritized saving. In contrast, only 44% said they consider paying down debt as a top priority.
When asked what motivates them, those who chose "saving" as a top concern cited the following goals and objectives:
Retirement - 41%
Funds for lifestyle expenses (vacation, clothes, accessories, etc) – 37%
Future family or child's education – 30%
Emergency fund (26%)
The majority of those concerned about eliminating debt were divided on whether to prioritize paying down long-term debts (mortgages, car, cottage, etc) or short-term debt (credit cards, school, line of credit, etc), with each approach cited by 29% of respondents.
The survey also asked respondents to rate themselves on how well they've progressed toward their financial goals. Most respondents said they have underperformed (58%), while just around one out of every eight (12%) said they have met their goals.
From a demographic perspective, those who were 55 years old or older (52%) and making over $80,000 (46%) were more likely to see themselves as on track to meet their financial goals. Those who were married (41%) and university- or college-educated (41%) were also more likely to be confident of their progress.
Focusing on specific goals, the participants who were between 45 and 54 years old (61%) and the most affluent with over $80,000 per year in income (53%) were by far the most likely to be saving for retirement. Meanwhile, younger Canadians from 18 to 34 years old were found to be more future-oriented and more focused on purchasing a new home (43%) than any other demographic group.
The tendency to prioritize paying down long-term debt was also found to rise with household income. That trend, the report said, can be attributed to dual-income households as well as growing families who spend on major life purchases like a cottage, home or car.
"When it comes to planning for the future, paying down debt is equally as important as saving," said Patrick French, principal of solutions tools and consulting with Edward Jones. "Achieving one's financial goals is within reach so long as there is a clear plan for getting there based on a strong understanding of one's financial situation."
Follow WP on Facebook, LinkedIn and Twitter