Canada's greying population face problems that are forcing them into working longer than before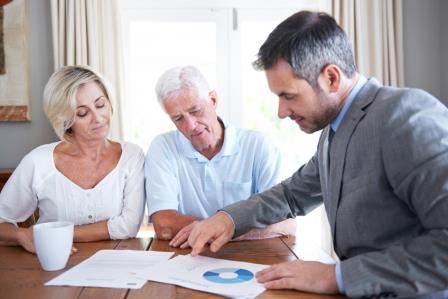 Advances in medicine, health, nutrition, and fitness have helped Canadians live longer, but a new report suggests that they aren't prospering.
In The Aging Economy: Improving with Age, BMO Wealth Management has found that a longer life expectancy hasn't translated into longer retirement for Canadian seniors. Canadian men can expect to live until age 79, while their female counterparts can expect to do so until they're 83; on average, elderly Canadians live around 15 years in retirement regardless of how long they live.
While most Canadians enjoy good health and an active lifestyle during their initial years out of the workforce, declining health takes its toll at age 77 for the average senior, forcing them to rely more on healthcare services. That has made health problems/costs the most-cited concern of living a long life, with 51% of Canadians aged 55 or older who were polled naming it as a concern.
The study also uncovered other concerns. Forty-seven per cent feared for their financial security in retirement, while 40% were anxious about being a burden on their family. Less popular concerns were loneliness or a lack of purpose (20%); having nothing to leave their heirs (14%); and falling prey to abuse, neglect, or fraud (13%).
To address these concerns, more elderly Canadians are remaining in the workforce by exploring opportunities in the gig economy, as the BMO Wealth Institute found in a previous report.
The poll also found that spouses or partners differed in some ways over their financial goals. These included issues like when and how much to save for the future (22%), retirement goals or aspirations (20%), distributing personal assets/possessions (16%), and leaving an inheritance (13%).
As for retirement and investment, the question of maximizing income was the top cited issue (25%). That was followed by how long-term care needs could impact finances (23%), whether respondents would outlive their savings and investments (22%), and the possible diminution of one's decision-making capacity with age (13%).
Looking at estate-planning issues, the survey found 33% of participants saying they want to help their adult children before they pass away. Twenty-eight per cent were concerned that their surviving spouse or partner may not be able to maintain the same standard of living when they die, while 15% wanted to know how they can maximize the value of their estate for heirs.
And delving into respondents' views on philanthropy and what they want to be remembered for, the survey found nearly three-quarters (72%) were focused on values and life lessons they shared with family and friends. Nearly a quarter (24%) cited their charitable acts and donations, while another 21% referred to public service and community involvement.
"The accumulation of personal wealth was less commonly considered to be important from a legacy point of view," the report said. "Only 11% cited personal possessions and financial assets, and family businesses were mentioned by just 10% of respondents."
Follow WP on Facebook, LinkedIn and Twitter