Poll shows knowledge gaps in how options operate in general — even among those who own them already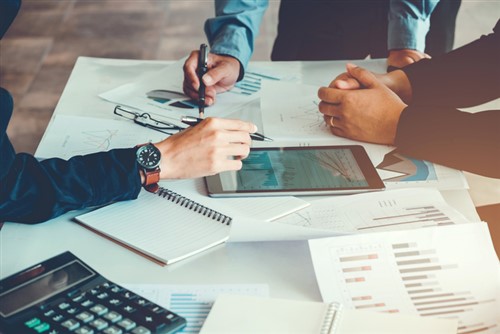 Any well diversified portfolio should include exposure to fixed-income investments, especially as investors approach retirement. But a new poll from Fidelity indicates a concerning lack of knowledge about the instruments.
The survey focused on Americans between 50 and 75 years old, including an oversample of retirees, annuity owners, and investors with at least US$250,000 in investments. Overall, around one in four respondents owned either CDs (25%) or annuities (23%).
When it comes to CDs, the study found that 60% of respondents were unsure of the current rate of return they delivered; 64% were unsure how much is needed to make a purchase; and 38% were uncertain what happens upon the maturity of the investment.
Focusing on deferred fixed annuities revealed even higher levels of uncertainty, with 76% unsure about their rates of return; 88% unsure how much they'd need to make a purchase; and 68% uncertain what will happen once the investment matures.
Potentially worse outcomes could be ahead for those who have incorrect knowledge. Almost half of respondents (47%) believed that once a CD reaches its maturity date, the money would be automatically reinvested into a new CD for the same term — which is not necessarily the case. In addition, only 3% of respondents correctly stated that deferred fixed annuities that reach maturity are reinvested for the next 12 months at a lower interest rate; among annuity owners, 11% knew that the money was reinvested at a lower rate.
"Especially during volatile times, having fixed income options can be an important component of a diversified retirement portfolio, because they offer safe, predictable rates of return," said Richard Carter, vice president, Fixed Income Products and Services at Fidelity Investments. "Many people are not taking full advantage of the available investment options and are leaving money on the table by not having a better understanding of the savings vehicles in which they are invested."
The survey also found broad confusion about where fixed-income investment products can be purchased. Over half of respondents were not aware that CDs could be purchased from an independent financial advisor (74%) or a brokerage or investment firm (51%), where interest rates could be higher than for bank-purchased CDs. As for deferred fixed annuities, more than four in ten did not know they were available from a brokerage or investment firm (44%) or an insurance company (48%).
The study also looked into the reasons why people invest in fixed-income products. While CDs were generally used as safe, higher-paying alternatives to savings accounts (62%), deferred fixed annuities were used to save more for retirement (31%), diversify retirement savings (18%), or invest with a guaranteed fixed return (17%).