Five years ago the financial crisis tested advisors and clients alike, and now we take a look back to see how it has changed the strategies of both groups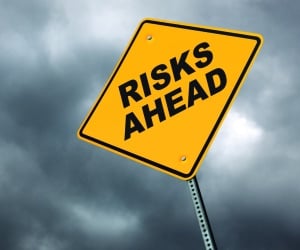 The financial crisis tested advisors and clients alike because not many people were prepared to withstand such a severe and sudden drop in their net worth.
Consequently, it has forced many advisors to rethink their investment strategies.
The diversification that many advisors had worked so painstakingly hard to craft didn't help protect portfolios since many different asset classes fell in tandem. During that almost six-month period, bonds increased just 0.61% and international equities dropped 44.9% according to independent research firm, Morningstar.
Jim Heitman, founder of Compass Financial Planning in California, told CNBC that he now thinks about risk in a different way.
Since the financial crisis, he no longer relies on the standard risk tolerance questionnaires that clients fill out and are assessed by advisors.
He now uses a risk tolerance assessment tool that uses language that clients can understand, and is based on science, statistics and research.
"The most significant contribution for my practice is when the results of the testing differ from my impressions. It sends me back to ask more questions and get a clearer understanding of what is going on with a client," he says.
Heitman also now asks about a client's past experience with investing. A client who has already weathered a financial storm and didn't panic is probably less likely to do so in the next decline than one who is new to investing. And just as importantly, he relies on his gut instinct of a client's appetite for risk, having spent time with that person.
Within portfolios, Heitman is now utilising hedging instruments.
"It's something I would talk to clients about in the past, but it's not something I was serious about," he says.
Now any client with more than a 60% allocation to stocks is getting an education about hedging from Heitman.
Communication seems like a basic advisor skill, but for many, it took some time to figure out the right method. Many advisors say they ramped up their communication with clients during the financial crisis.
Jesse Abercrombie, an advisor with Edward Jones in Dallas, started a monthly coffee club during the crisis, which drew about a dozen clients around a conference room table. He used the opportunity to discuss market developments and his own investing ideas.
"But really it was therapy," he said on CNBC.
Basically, clients wanted to be heard and they needed some handholding.
"Clients are not looking for perfection," Abercrombie said. "They know that this is an unpredictable world. What they're looking for is someone who is concerned enough about their portfolios that they are paying attention."
Advisors aren't the only ones to learn from the crisis. Five years after the financial crisis, investors are chasing regular income instead of high returns, according to CREATE Research.
Findings derived from five years of the CREATE survey series (2009-2013) show a shift in investor behaviour from a focus on 'wants' to a focus on 'needs'.
The five-year trends highlighted an emphasis on risk management and regular income rather than chasing high returns. There has been a surge in popularity for income focus funds among investors seeking a new form of diversification.
The renewed focus on needs is further reflected in investors' growing appetite for real assets such as real estate and infrastructure, says CREATE.
Have you changed anything in your approach since the GFC?