Practice management specialist offers advisors tips on prospecting new business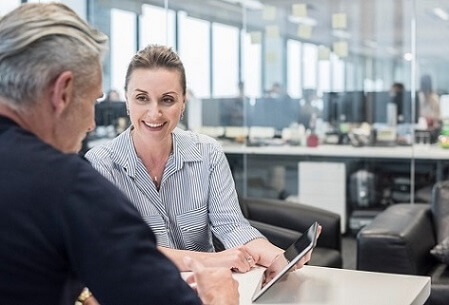 The quieter summer months offer a respite for some advisors – but for others it's the chance to prospect clients and grow their business.
Grant Hicks, president and national director of practice management at Advisor Practice Management, is a regular at summits and seminars, and is a five-time published author.
He helps advisors address blind spots, create business opportunities and build top practice management processes.
When it comes to prospecting new clients, he said his message is always that advisors need to get out there and meet these potentially ideal leads face to face.
He breaks down five key points about how this can be achieved and what advisors can say to seal the deal.
1, What are you offering?
"The question to ask is what are you offering these people? What is the compelling reason for them to talk to you in the first place because everybody in the industry does what you do?
"They may be completely disorganized but what if I showed them a way? I can give them a list of all the documents, they bring it in and I show them how to get it all organised, get it in a binder and show them on their merry way.
"When you get better organised you can do better planning. When you're having these conversations, one of my favourite questions to ask people is, what's the probability of success of you reaching your goals with your current planning? Would you like it to be greater? Great, let's have a coffee and see if we can do that."
2, Building trust
"Honesty is building trust in the first 30 seconds of meeting these people. You have a conversation and then you ask the deeper question [about their financial goals].
"Trust is not about building a long-term relationship and let's get to know each other and all that kind of stuff – that's old school. The new school is asking deeper questions, honest questions to try to engage them.
"I ask people about what they do when they are not working? What are they passionate about and what impact has that had on their life? It makes people think about what's really important in their life."
3, What are they not getting from their current advisor?
"The problem is the clients do not know what they are not getting. So how can we let them know what they are not getting – and one way is to grab a cup of coffee and do a fee audit.
"Would it be valuable for the client if I showed them the total cost of what they're paying to your advisor and what they're currently getting or not getting from your institution?
"Let's show you what you are paying for. The potential client does not know the difference between good advice and bad advice. It's not about cost; it's about the value that you're currently getting."
4, Provide clarity
"Clarity is the number one thing clients want. Do you have all your goals clearly mapped out? Goals change over three or four years, everyone's does. So what if we sat down and helped you get clarity around your goals for the future and put that on paper.
"You can't say the probability of achieving your goals is 50% if you don't have all your goals mapped out on paper and don't have a plan to get there. So right off the bat, if the client had a plan they'd be able to give me an answer. So my question is putting doubt in their minds about what are they getting."
5, Beneficiary audit
"It's valuable to look at all the beneficiaries and all the potential client's investments, all the insurance policies and how that coincides with their will and estate. What if we took that and summarized it on one page for them? That would be valuable, especially with people on second marriages it becomes critical because they want to know.