Portfolio manager explains key factors behind decision to join Harbourfront Wealth Management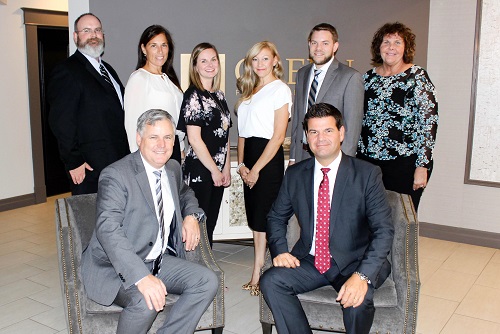 A leading advisor hailed Harbourfront Wealth Management as a "much-needed breath of fresh air" after switching to the Vancouver-based dealer.
Paul Green, who heads Green Private Wealth Counsel, said the move was the result of 12 months' due diligence into all dealer offerings.
He added that increased competition, regulatory tightening, and downward pressures on fees and compensation prompted the decision. Green said: "This forced me to embrace change and be part of a team that is like-minded with a singular focus on growth."
Based in Woodstock, Ontario, Green explained how the magnitude of the change led him to hire an experienced consultant to provide unbiased dealer recommendations, adding that the final decision to go with Harbourfront came down to it satisfying five important criteria:
1, Philosophical Alignment
Green stated: "I take my fiduciary responsibilities very seriously, so philosophical alignment with a dealer who has a singular focus on the best interests of clients, while being agile and nimble was paramount."
2, Innovative solutions
"I needed access to innovative product solutions currently unavailable at mainstream dealers. For example, Harbourfront's sister company is the first firm in Canada to launch a multi-strategy, multi-provider private debt pool. Conservative, high-yielding investment vehicles are a must for my high-net-worth clients."
3, Advisor owned
"To ensure continuity of client centricity, it was vital the new firm was advisor owned. This way I have a seat at the table and can help shape the organization along with the existing advisor partners."
4, Top-level advice
"It was important to join a boutique firm that was focused on attracting an elite group of top advisors, who desired to be at the forefront of the industry, so their clients could benefit from a leading-edge offering."
5, Ownership
"Advisors are the revenue drivers, while dealers often don't provide value for the share of revenue they take. By owning the company in addition to my practice, I own two businesses. I receive annual dividends and build equity in my ownership of the dealer, as well as being equipped to play at the top of my game!"
Green elaborated that the fact Harbourfront was founded five years ago "by advisors for advisors" means the firm understands the challenges they face while striving to be excellent fiduciaries. He added that he was lured by its client-first culture and mindset, and said the change will provide him with the platform to take his business to the next level.
When asked what type of advice he had for other advisors and his chairman's club peers who find themselves in a comfort zone, fearful of change, he stated: "I want my choices to reflect my hopes not my fears, because nothing ever grows in a comfort zone. For clients to truly prosper our industry needs more change-makers, and action-takers, and Harbourfront empowers top advisors to accomplish both."
Picture: Paul Green, front right, with his team at Green Private Wealth Counsel