NEO president and CEO tells WP the partnership bridges an industry gap and makes a "big statement"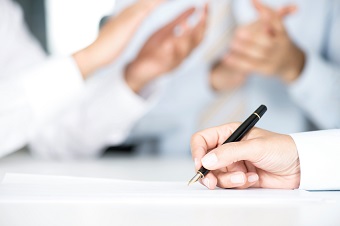 NEO Connect has announced the first mutual fund dealer to offer its advisors direct access to lower-cost Platform Traded Funds in a move the distribution platform believes "makes a big statement" to the industry.
In partnership with Univeris, NEO told WP that PEAK Investment Services, part of PEAK Financial Group, has opened up about 70 PTFs to its network of approximately 1,500 advisors and professionals serving more than 150,000 clients and representing more than $10 billion in AUM.
Jos Schmitt, NEO Exchange president and CEO, said he expects more companies to follow PEAK in accessing the funds, which are available at a lower cost than Series F products, through NEO Connect.
He told WP: "It's obviously a very important milestone because we are doing something extremely unique here. It's the capital markets industry that is really reaching out to the mutual fund industry and establishing a first real bridge between instruments that are typically available only to the IIROC advisors, investment advisors and the community that has direct access to listed securities.
"Well, we are now bridging that gap and making these instruments available to the mutual fund dealer community. That is an important step, not only in making PTFs available but in establishing that bridge.
"It fits in a fundamental way to the values we always talk about and it shows we walk the talk for every investor and we are there for every agent who represents investors and want to give them access to as many products as possible. These are quality products that are available to the IIROC community and we now make them available to the mutual fund dealer community too – that is a very important statement."
PTFs are designed for fee-based investors and transact and settle similarly to ETFs. However, unlike ETFs, there are no minimum-investment requirements and orders are filled at end-of-day asset value, therefore giving investors better pricing by avoiding bid-ask spreads.
The full story will be available tomorrow on https://www.wealthprofessional.ca/