Fund launches with objective of seeking long-term total returns with regular dividend income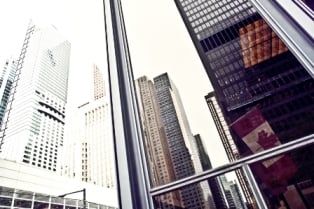 First Asset
Investment Management has launched the
First Asset
Global Financial Sector ETF on the Toronto Stock Exchange.
The objective behind the fund is to look for long-term total returns with long-term capital appreciation and regular dividend income across an actively managed portfolio that is composed primarily of securities of issuers in the global financial services sector across developed and emerging markets.
Speaking in a release, Barry Gordon, president and CEO of First Asset Investment Management, outlined what he described as an exciting opportunity for investors.
"FSF is an actively managed ETF that delivers to investors the benefits of ETFs, including tax efficiency, liquidity, and low cost, while also offering them the expertise and analytical strength provided by Signature's award winning asset management team," he said.
"The global financial services sector is an attractive investment opportunity," continued John Hadwen, vice president and portfolio manager at Signature Global Asset Management. "Regulatory requirements and impacts have hampered returns over the last number of years. However, with capital requirements seemingly addressed, we anticipate higher valuations and superior dividend growth in the banks compared to other global sectors. As well, consumer finance, brokerage and wealth management sectors are presenting appealing valuations, helping propel the sector forward."
Prior to its conversion into an exchange-traded fund, the fund was a closed-end fund called First Asset Hamilton Capital European Bank Fund.