Provider poised to cross the $1 billion threshold in less than three years but harbours much bigger ambitions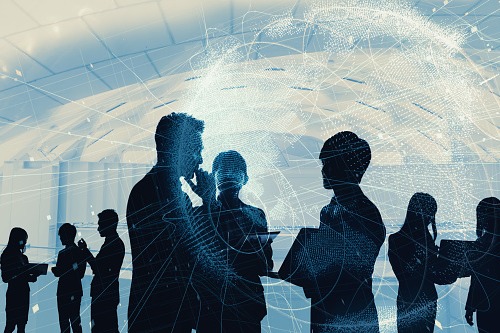 An ambitious ETF provider is poised to cross into the $1 billion AUM territory as it targets breaking the Canadian top 10.
WisdomTree Canada is not yet three years old after branching out from the firm's US operation, which has a 13-year track record and the bulk of its assets.
But business north of the border has made impressive strides after going from zero to $900 million, helped by staff with deep roots in the Canadian ETF space.
One of those, Jeff Weniger, director, asset allocation, is the strategist for both operations and armed with 13 years' experience with BMO.
He's overseen the firm's Canadian growth, which was propelled by the launch of two core products in the Autumn of 2017: the WisdomTree Canada Quality Growth Index ETF (DGRC) and the WisdomTree Yield Enhanced Canada Aggregate Bond Index ETF.
These flagship funds have garnered solid assets in the past two years but Weniger told WP that for the firm to break into the top 10 – Franklin LibertyShares is currently 10th with $1.7 billion, according to CETFA's April 30 figures – it needs to cross a couple of major barriers.
He said: "We think the next critical threshold in terms of getting that mass of people is the three-year mark. Up until now a bulk of the assets have come from advisors who are willing to look past that fact these things have been around only one or two years."
He added: "Right now it has a solid number. It's beating the TSX comp by 200 on an annualised basis but it's been only a year and a half, so there's a few things that need to happen. It's severely underweight energies and financials, so we need to see if those trades are on or off – and no one holds a crystal ball.
"If the big five banks end up skyrocketing or just out perform considerably, then it will be a struggle and that would be our flagship product. Performance wise, we'd be struggling to get new assets if a great one-and-half year number went to a lacklustre three-year one.
"However, if things continue as they have been, that could be the moment where we see that critical mass of assets because we have that three-year number and the other [products] will have also been in the TSX for more than four years."
The other landmark achievement WisdomTree Canada has on the near horizon is "turning that M into a B". For Weniger, reaching the $1 billion mark is vital to prove definitively that it's no longer a case of "Wisdom what?" but proof that the business is a success.
Once that is accomplished, the focus will be on breaking into that top 10. At the moment, in Canada, it stands 12th, with a sizeable gap to 10th.
Weniger said: "Ostensibly, that gap would take us a few years to get to. Globally, we are top 10 and we shout about it from the roof tops but in Canada we are 12th, which is good for less than three years but I want to be able to say 'top 10, that's us!'"
Part of the reason for the firm's early success is through advisors who bought the US ticker in the past, and he believes that having that Stateside HQ is a great resource to fall back on.
He added: "It's a positive in terms of building a business. In the States we already have that lab of what's successful and where demand is because you launch products and not all of them work.
"We've never had to concern ourselves with closing any Canadian products but we've closed many products through time in the US. You launch something you think there is a market for but never get to critical mass – nobody adopts it and you shutter it.
"But there's a methodology where we have already expended the labour resources and the research team, because we are self-indexing back in the States, and we've already done all the product development and all the legalities and branding."