Wealth-management solution promises to help advisors leverage data and analytics for relationships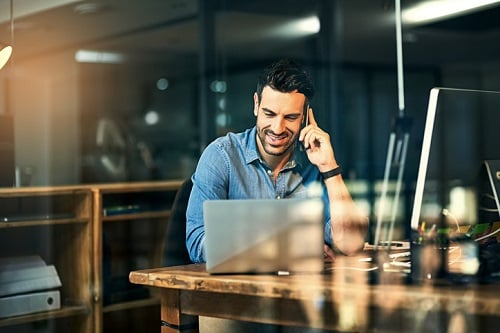 Broadridge Financial Solutions, a global fintech firm that was recently added to the S&P 500 Index, has announced a new cloud-based solution to help advisors connect more meaningfully with clients and prospects.
With predictive analytics, Broadridge Smart Insights lets advisors sharpen their client acquisition strategies with detailed profiles and insights into clients who would be a good fit for their practice. The secure, multi-channel platform uses machine learning and advanced analytics to process consumer demographic, financial, and behavioural information along with Broadridge datasets.
Broadridge Smart Insights was launched following a survey that the firm published with ESI ThoughtLab. It found that just 25% of wealth advisors leverage data and analytics to understand clients, and fewer than 10% currently use AI in their practices.
"Advisors we've polled simply don't have the time to keep up with servicing clients while coping with the increasing demands of running their practices," said Broadridge Advisor Solutions President Steve Scruton. "Broadridge Smart Insights empowers advisors to be more productive and efficient, by placing the latest technology and analytics at their fingertips, enabling them to grow relationships and their businesses with the right data and insights at the right time."
The platform facilitates automated recommendations of timely and relevant content, which advisors could use to engage prospects and clients more effectively through email, social media, and other channels. It will also score prospect and advisor attributes so advisors can pursue relationships with the highest likelihood of success.
"In today's digital environment, personal insights are just as critical to a financial advisor's practice as exceptional financial acumen," said Broadridge Advisor Solutions Vice Chairman Salvatore Sodano. "Smart Insights arms advisors with the information they need to make timely, authentic personal connections with clients and prospects while providing a heightened level of customer service."
Broadridge Smart Insights is the latest addition to Broadridge's suite of integrated wealth management products, which support more than 225,000 financial advisors and numerous wealth management firms.