A fund-of-funds manager explains how to "own the process" when identifying talented fund managers.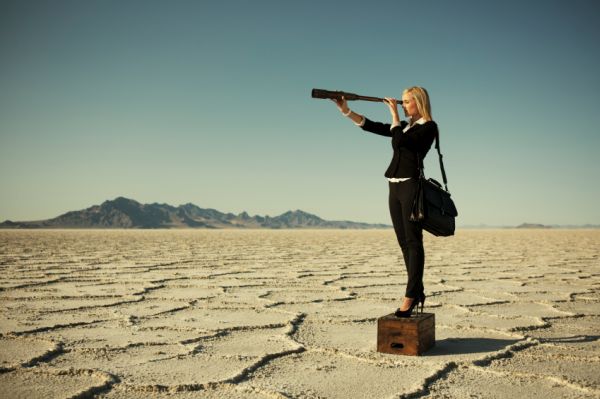 As a fund-of-funds manager nothing is more important than finding the right asset firm to invest client funds. Finding the rare manager that can beat the market (consistently) is the only thing that matters, really.
But there is an art to this. It is no simple task finding the wheat amongst the chaff. There are more than 3,000 fund managers out there. This is almost twice as many people picking stocks as there are stocks (about 1630). How do you find him real talent in that pool? Daniel Solomon, the CEO of
NEI Investments
, a manufacturer of fund-of-funds products, recently published a white paper explaining how it is his firm finds the perfect manager.
NEI works product-by–product, matching managers to the new funds being produced. To do this the company applies a proprietary quantitative process that filters out managers who are merely lucky from the ones that are real performers. To initiate the process NEI issues a request for proposal. Out of the dozens of entries NEI whittles the list down to 20 or so firms with acceptable performance numbers. An initial interview sees this list pared down to five or eight managers who will be called back for a more in-depth interview. The short listers fill out a 16-to-20 page list of questions, the answers to which can run to 100 pages or more. Final candidates then get a personal visit from Solomon who assess whether or not the claims made in the interview process really apply. "We'll go in and discuss everything. Can they immediately print off the case for owning this or that stock? Are they doing the things in the back office that they say they are?" asks Solomon. "We're doing the jab a pension plan or pension consultant might. We want to make sure reflects our guiding principles. I find there is more of a commitment when you show up yourself and sit, face to face over what is a multi-million dollar deal. This way there is a more committed partnership. It is very different when you have a 3rd-party doing this. Rigorous oversight of the manager selection process is critical. All managers appreciate someone who is diligent. If you just send a letter in the mail....well, what if the process they claim are not there? I like to kick the tires in person. I like owning the process."
Solomon develops a 360-view of the company's governance system. He wants to know his managers have the proper back-of-house processes set-up and in-place. He also tries to discern what managers get lucky, which ones have talent. "You have to find out if their success is a result of skill. It's easy to see what's been done in the past. But were those past wins skill or luck?" says Solomon. He investigates the investment process. He investigates whether this process is repeatable. "Sometimes people beat benchmark. But the three years they're behind it. There are thousands of managers, but you have to get past the fluff. Buying banks is easy—anyone can make that call—but can you show us that you sold the banks at the right time? This is our skill. We can find out what caused them to outperform. We're trying to take everyone out of the bucket that only got there by luck," says Solomon.
In a world of index funds NEI takes a different approach. The firm's success depends on finding those managers that can outperform the index. "You have to be truly active. Anyone passive who is close to the benchmark, we don't bother with. That's where we're different. It is very hard to find right fit for retail funds by outsourcing manager selection. For us, added value comes from finding the manager who can add value through active management. It's true, 45% of managers can't beat the index. But there are those who do. Finding that person is everything."
Another key structural trait at NEI: Because there are no in-house managers the company can be as choosy as it pleases when it comes to signing the talent. "At firms with in-house managers it can be hard to switch out of a manager who isn't performing. Companies that do some management in-house can't be unbiased about choosing a manager. NEI can. If performance is not what we expect, we can move on," says Solomon.
In his time at the firm Solomon has already changed 12 out of 24 managers. Which is the key to success; by holding fund managers to account, by ruthlessly and vigorously managing the selection process, the managers that are performing are identified, Alpha is added.