New global research has identified a gap between most banks and some successful 'digital masters'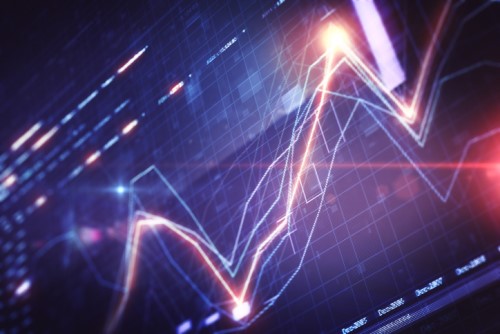 In a recently conducted poll, more than half of Canadian financial-services professionals agreed that their companies could be doing so much more to embrace digital transformation. As it turns out, that's a sentiment that has grown stronger over the years among financial-services firms around the world.
"In our 2012 research, 41% of financial-services firms said they had the digital capabilities they needed," said global research firm CapGemini in a new report. "But six years on, our 2018 research shows … [s]entiment has dropped to 37% as organizations comprehend the complexities of the journey and the challenges of successful digital transformation."
The report, titled Where are banks and insurers on their digital mastery journey?, defined "digital capabilities" to include the use of technology to change how a company interacts with customers, operates internal processes, or defines its business model. The decreased sentiment, according to CapGemini, reflects rising pressures such as the rapid pace of technology innovation; ever-growing expectations from markets, employees, and customers; the drive to attract the right talent; and the arrival of disruptive business models and value chains.
The firm also put a focus on "leadership capabilities," which are about creating the necessary conditions for digital transformation; those include vision, governance, engagement, IT-business relationships. On that front, financial-services firms have also become less optimistic, with sentiment declining from 51% in 2012 to 41% in 2018.
From those two dimensions, CapGemini laid out a digital mastery framework separating industries and organizations into four groups:
Beginners – low mastery in both digital and leadership capabilities
Conservatives – masters in leadership but not digital capabilities;
Fashionistas – masters in digital but not leadership capabilities;
Digital masters – possess mastery of both digital and leadership capabilities
Using this framework, the firm found that 31% of banking institutions were digital masters, while the majority lacked key abilities that would let them benefit from technology. Half (50%) were beginners, while around one fifth counted as either fashionistas (10%) or conservatives (9%).
It also found that the banking industry as a whole outpaced or was at par with most other sectors with respect to digital capabilities, including:
Customer experience (41% for banks vs. 37% for non-financial services companies) – encompasses the use of social media to promote products and services, analytics for effective targeted marketing, mobile channels to provide customer service; and digital technologies to integrate different channels;
Operations (35% vs. 35%) – covers the use of data analytics for improved operational decisions, using automation in operations, and implementation of artificial intelligence (AI) in operations;
Talent and organization (34% vs. 34%) – includes providing employees with tools and processes for digital collaboration
Banking institutions lagged other companies generally when it came to business model innovation (34% vs. 36%). While banks were ahead in terms of using digital platforms to reach customers that they could not with traditional approaches (35% vs. 32%), they were slightly behind in terms of launching businesses based on digital technologies (39% vs. 41%) or using technology to serve customers in very different ways from competitors (31% vs. 33%).