A new advisory team promises to bolster the firm's capabilities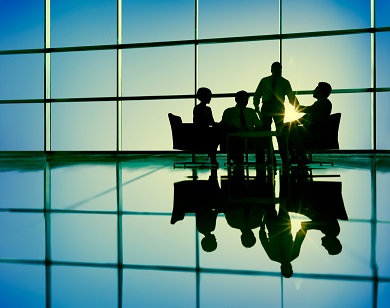 Canaccord Genuity Group Inc. is welcoming the LePoidevin Group, which is among Canada's top-ranked advisory teams, into its Canadian Wealth Management division. The addition promises to help the company grow its assets under management, thus increasing and enhancing its long-term earnings potential.
"The talented group of investment specialists at LePoidevin Group brings valuable economic expertise and deep client relationships to our growing wealth management business," said Stuart Raftus, president of
Canaccord Genuity Wealth Management
in Canada. Describing his company as a boutique investment firm, Raftus added that its bespoke solution capabilities are increasingly drawing the attention of leading investment advisory teams.
The LePoidevin Group Portfolio Management team, which includes a financial planning specialist and five investment associates, provides high-net-worth clients with a comprehensive suite of wealth-management, financial and estate-planning services. The group has consistently earned excellent investment returns for their clients.
One member of the team is Senior Vice President and Portfolio Manager David LePoidevin. Possessing the Chartered Investment Manager (CIM) designation, he has had more than 25 years of investment industry experience. His most recent past employment was with a bank-owned wealth management firm, where he twice earned the company's Portfolio Management Excellence award for delivering the best risk-adjusted returns.
Marc Rinfret has been with the group since 2008. A fully licensed portfolio manager, he also holds the CIM designation, as well as the Derivatives Market Specialist (DMS) designation.
Related stories:
Finalists revealed for Wealth Professional Awards
Canadian investment firm enters partnership with multinational giant