Poll uncovers fears, attitudes, and philosophies that females face on the path to their goals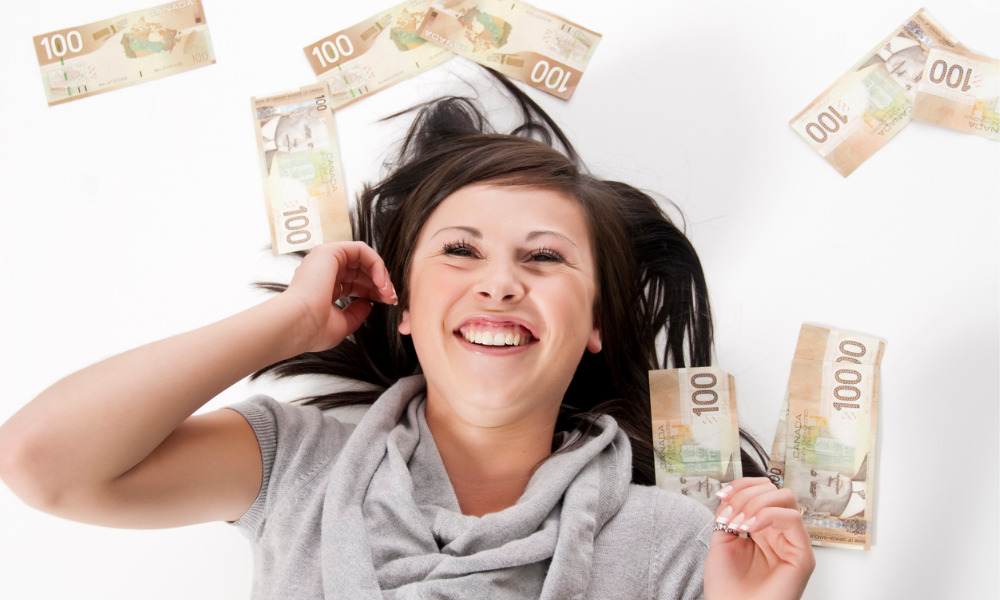 A new study by CIBC has confirmed that while more than half of Canadian women prize financial security, becoming financially secure is a challenge for females held back by worries, regrets, and insecurities.
From a poll of more than 3,000 adults, the bank found that 59% of women consider financial security as a contributor to their happiness.
But even more said they regretted past financial mistakes, including not saving earlier in life (73%) and not investing when they were younger (67%). When asked what personal wealth advice they'd give their younger selves, 56% said "start saving earlier," 50% said "start investing as soon as possible," and 44% said "start planning for retirement earlier."
Another pitfall on the path to financial security is not understanding what to do with their money. Among the women polled, only 10% said they felt knowledgeable about investing, and just 15% said the same about retirement planning. Of those who had investments, nearly half (44%) said they prioritize capital preservation and predictable returns than seeking higher rates of return.
"With retirement income a concern for many women, it's imperative to increase knowledge about personal finances, different investing strategies and how to maximize returns for the long-term," said Kathleen Woodard, Senior Vice President, CIBC Personal and Small Business Banking.
Regrets and lack of knowledge likely contribute to continuing worries over finances shared by 62% of female respondents. Nearly two thirds (65%) said they were concerned about outliving their money; 46% were anxious about not saving enough for an emergency; and 26% were also stressed over their day-to-day finances and debt obligations. The idea of being a financial burden to loved ones during their later years also weighed on 86% of the women polled.
The results suggest differences across generations. Among the 62% of women who harboured financial worries, those aged 18 to 34 years old were the most concerned (72%) followed by those between 35 and 54 (70%), and with those over 55 registering the lowest levels of anxiety (48%).
The poll also looked at the part women play when it comes to household finances. Six tenths (59%) said they are primarily responsible for paying the bills; 54% have a large role in household budgeting; 41% take charge of long-term savings goals; and 39% are in charge of money investment decisions.