Money and Youth Program gets a relaunch and CFEE president says link with mental health is undeniable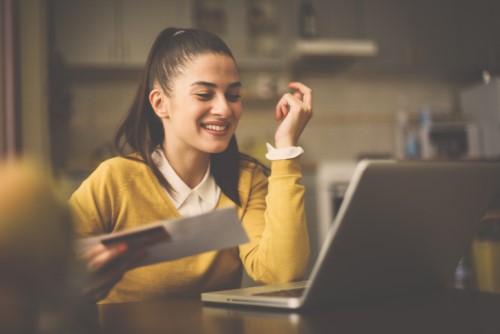 Financial literacy helps young people stay in control of their lives and improves mental well-being, according to the president of the Canadian Foundation for Economic Education (CFEE).
It`s one of the key issues addressed by the relaunch of the Money and Youth program, a partnership between IG Wealth Management and the CFEE, which is designed to help youngsters manage their money and boost their financial confidence. The relaunch includes an updated and enhanced textbook and a new website, moneyandyouth.com, which provides support guides for teachers and parents.
Gary Rabbior, president of the CFEE, told WP the program has a new younger look with fresh, more appealing visuals and topics.
A frequent lament among advisors and financial planners is the lack of emphasis on financial literacy in schools in Canada. Rabbior understands their frustration, having worked at tackling the problem for a long time.
He believes that progress is being made, with Ontario now including a literacy component as part of their new compulsory grade 10 career studies course, while Manitoba is working to develop a new high school course. He added that Saskatchewan has just developed two new high school courses, Quebec made one compulsory two years ago, and both Newfoundland and Nova Scotia are currently looking into programs.
He said: ``There are efforts under way to increase financial education, although there's probably not as much as we'd hoped. We always hear it's a crowded curriculum, and it's hard to get new things in.
``We do believe that students and parents think this is an area of learning that is a high priority, and that maybe historically it wasn`t, and that if you ask them today, they would probably put it above some of the other subject areas.
``Nevertheless, curriculum change tends to take some time. The good news is all of the provinces are trying to do more; the problem tends to be the pace at which change takes place.``
One of the challenges faced by the CFEE is training teachers to deliver the course because many don`t have the knowledge. It`s something the foundation is trying to push forward with a proposed new online independent study course, which would allow young people to study on their own.
Rabbior added: ``Hopefully, the provinces, if they're involved in the process, will approve it for credit in schools. If we did that, it would help overcome the challenge of fitting it into the school curriculum and overcome the challenge of training teachers because we could basically use the best of the best to develop a really high-quality online independent study course.``
He also believes a lightbulb has gone off in Canada about the link between finance and mental health. CFEE has been doing some work with the Centre for Addiction and Mental Health and Rabbior said that from 34 different studies conducted in different countries, 32 confirmed the correlation between financial health and mental well-being.
He said: ``When you talk to parents and they recognize that financial education isn't just about churning numbers and picking the right credit card, that`s it actually about laying the foundation for your kid to have a healthy life going forward, they all of a sudden give it a much higher priority.
``It's not just number crunching and being able to calculate interest … it helps your child stay in control of their life and not get into those long periods of stress and anxiety.``