Despite FAs' satisfaction with their lives and career choice, new survey reveals critical stress factors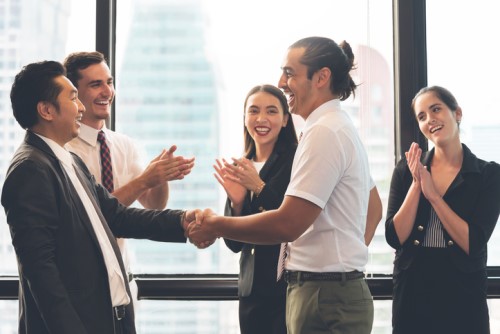 In a newly published poll of nearly 700 financial advisors, US-based investment firm FlexShares found higher-than-average levels of stress among advisors — but also greater levels of satisfaction with their occupation.
"The advisors in our study reported an average stress level that was 25% higher than national norms," the company said. "Despite this, more than 70% are satisfied with their occupational choice."
Looking at the different work-related issues that affect them, 29% of respondents cited compliance and regulatory issues, making it the top stress factor. In second place, identified by 25% of advisors polled, was the challenge of growing their respective practices. The survey also revealed other stress factors such as having to wear multiple hats, striving for work-life balance, demanding clients, market conditions, and perceptions or negative media surrounding the profession.
In terms of life satisfaction, the survey found that advisors who manage over US$350 million in assets reported life satisfaction levels that were 10.5% higher than those with lower AUM. Overall, nearly 75% of the survey participants reported satisfaction with their decision to become financial advisors; the number was lowest (68%) among those who have been in the industry less than three years, but increased to nearly 80% for those with 11 or more years under their belt.
The results also suggested that with experience comes increased peace of mind and life satisfaction. "Only 32% of those with 20 years or more experience reported experiencing work-related stress compared to 41% of those with less than three years of experience," FlexShares said. "[And] advisors with 20 years or more experience reported being 22% more satisfied with their lives overall and 16% more satisfied with their career choice than those with less than three years of experience."
The survey also found that gender seems to matter when it comes to stress. Male advisors reported 26.2% higher levels of stress compared to the national norm for men in the US; female advisors reported only 18% higher stress levels than the norm for women.
Looking at different stress-management strategies that advisors adopt, FlexShares found two main categories: job-specific strategies, such as doing something good for clients and delegating tasks, and non-work-related strategies like spending time with friends or family and engaging in leisure activities.
"[W]hile advisors seem to use strategies within each category relatively equally, the results they saw from using these techniques were not equal," the report said. "In fact, the level of perceived stress is 19% higher for advisors who use non-work-related versus work-related strategies."