The need to focus on other value-add activities for clients is driving a growing minority to seek outside help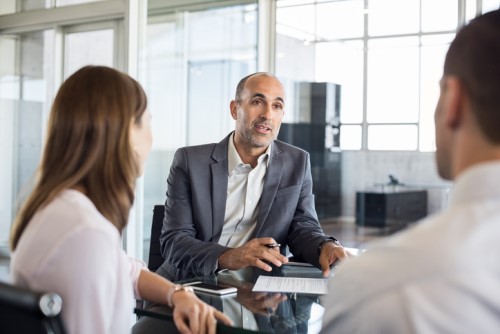 A growing faction of advisors is turning to third-party services and other means as they seek ways to make their businesses more efficient.
According to a recently released survey of over 500 financial advisors in the US conducted by FlexShares, a growing minority of advisors (43%) currently use third-party investment management solutions and place an increasing amount of client assets with external providers. The average amount of client assets that respondents said they outsourced in 2018 was 57%, up from 53% in 2016 (the survey is conducted biannually).
When asked why, those who said they outsourced gave the following reasons:
freeing up time in my practice (61%);
access to institutional quality due diligence/monitoring (47%); and
gaining access to a variety of investment product strategies (43%).
Advisors also tended to seek help for more niche strategies such as alternative investments (65%), emerging/frontier markets (43%), ESG (17%), and factor-based or smart-beta investments (14%).
"As advisors adapt to a growing demand for financial planning services and rising pressures on their bottom-line, they are increasingly looking to employ external investment management services and to focus on activities through which they can add the greatest value," Laura Gregg, director of Client Development at FlexShares, said in a statement.
There's growing satisfaction among those who decide to outsource at least part of their investment strategies, from 92% in 2010 to 97% today. Among respondents who made the choice, 62% said they were able to grow their client base as a result, and 30% said they saw increased revenues.
While many respondents said they were apprehensive — investment research remains a core part of their value proposition — the number of such advisors has gone down to 32% this year, from 45% in 2016 and 56% in 2014. Non-outsourcers also cited a desire to maintain flexibility (15%).
Aside from external investment management, advisors also noted marketing support (48%), compliance (29%), and social media training (24%) as other areas where they would welcome help from third parties.
The survey also found that while a majority of advisors are not integrating digital advice strategies into their practice, a small percentage either already use a digital advice platform (6%) or plan to incorporate one in the next year or two (12%). The primary drivers behind the decision are "attracting new clients," "increasing the range of services offered on the firm's platform with a lower fee," "remaining competitive in the market," and "reducing costs," among others.
Related stories:
Advisors who embrace tech ahead in assets, income: Fidelity
Commodity race means "investment jockeys" must evolve