Fund manager files application in an effort to join market after seeing competitors amass millions of dollars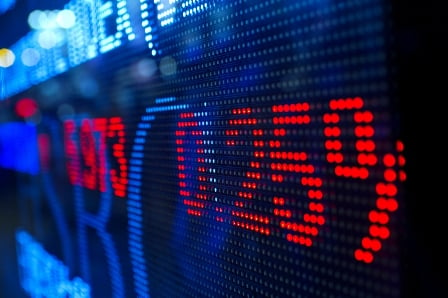 It's fair to say that Fidelity made a late arrival in the ETF segment. While the likes of BlackRock, Vanguard and more racked up millions in funds, Fidelity chose to ignore them for many years. However, now it looks like it is determined to avoid making the same mistake twice.

The multinational company, based in Boston but with offices in Toronto too, has now filed an application with the US Securities and Exchange Commission in an effort to enter the smart-beta ETF market: ETF's fastest growing segment.

Now the company is hoping that packaging its bond-picking and stock methods with a customized index will help it grab some of the ever surging demand for smart-beta products.

It won't be Fidelity's first foray into the ETF segment of course. According to Bloomberg, Fidelity currently has 11 index ETFs containing around $2.7 billion in assets, in addition to three actively managed bond ETFs that have $450 million under management.

Speaking to the publication, Charlie Keller, a spokesman for Fidelity, commented that that the move would bring the company in line with the industry highlighting that a self-indexing ETF would match the performance of large and mid-cap stocks that boast attractive valuations.

Fidelity is just the latest firm to jump on the smart-beta ETF bandwagon: they have more than doubled since the end of 2012 reaching $410 billion.