The decision to expand access comes after nearly a year of proven success in fostering advisors' future strength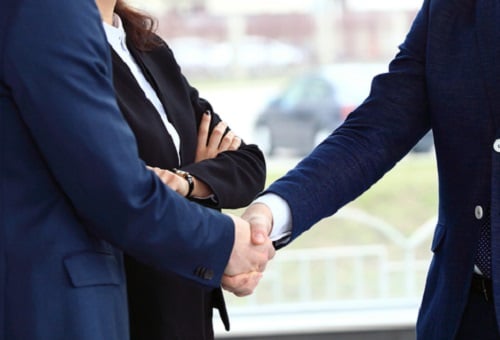 Financial Horizons Group, an Edmonton-based managing general agency (MGA), has announced that it is making its web-based succession platform available to all advisors throughout its network. Known as BookMark, the platform is powered by a collaboration with FindBob, a recognized leader in succession for financial advisors.
"Our partnership with Financial Horizons Group is exciting for us because it means we're even closer to putting the insurance and financial services industry back on solid footing as it relates to continuity and succession," said FindBob founder and CEO Roland Chan.
FindBob has been in partnership with FHG for almost a year. Over that time, Chan said, his company has provided FHG with the ability to dive deep into their advisors' goals, activities, and current and future status though machine learning and predictive technology. Because of that, FHG has been able to validate their strategies around their agent intelligence, making sure to uncover gaps and risks as well as come up with actionable solutions.
"Our research found that the vast majority of agents and advisors get their succession on track when they have the opportunity to access our Advisor Intelligence platform," Chan said.
The challenge of maintaining a pipeline of financial-service professionals that will last for generations has been widely acknowledged. With estimates of the average financial advisor's age ranging from 55 to 65 years old, the need for financial firms to plan for the future has never been clearer.
Recognizing the problem, industry groups have come up with recommended career paths for future financial planners, and others have conducted studies to highlight the importance of worker engagement. Increasing workforce diversity by encouraging the entry and growth of female advisors is another possible way forward. Chan's platform, which offers assistance in succession and teaming, has proven to be a critical piece of that puzzle for many firms.
"Given the ground we have to make up and the size of the problem, our industry needs scalable technology to tackle the crisis by changing succession behaviour, and this is something that FindBob has proven capable of time and time again," Chan said. "Our rapid growth across North America is a testament to the pent up demand for a solution to this vexing problem."
"Succession planning is a critical activity for all of our advisors," said David Stewart, Executive Vice President, and Chief Operating Officer, Financial Horizons Group. "We seek to support advisors in their planning, and our BookMark platform powered by FindBob is a critical aspect of that support."