Ottawa this morning announced a few more provinces are in on a national regulator as a debate, seemingly stretching back to the beginning of time itself, goes on.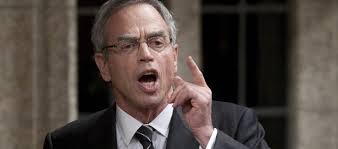 This morning Finance Minister Joe Oliver along with his counterpart from Ontario, Charles Sousa, announced that New Brunswick and Saskatchewan have signed on to the Cooperative Capital Markets Regulatory (CCMR) plan.

The announcement was billed as the creation of a national securities regulator. This beast, not unlike the long-sought unicorn—a creature often-discussed, little-seen—is still fairly mythical. The summoning into existence of this magical beast was not as complete as one might hope.

Apparently officials in Ontario and B.C. were burning up the phones trying to get provinces on board in the run-up to today's press conference. At the end of the day, Saskatchewan and New Brunswick came aboard, bringing to four the number of provinces involved. Six provinces, including the major French-speaking province Quebec and the country's economic engine, are still out.

"Today's agreement is a major step towards a single regulator, national in scope, that will enhance Canada's capital markets," said Minister Oliver. "The addition of Saskatchewan and New Brunswick to the Cooperative System shows our momentum. I call on all provinces and territories to embrace the spirit of nation-building and join us in forging a stronger economic partnership – creating jobs, growth, and long-term prosperity for all Canadians."

British Columbia Minister of Finance Michael de Jong was quoted suggesting similar ideas, "British Columbia continues to strongly support the establishment of the Cooperative Capital Markets Regulatory System because it will respect constitutional jurisdiction, build on the strong foundation of the current system, improve enforcement, and be responsive to local markets and perspectives. With Saskatchewan and New Brunswick on board, we have demonstrated that there is broad-based support for much-needed reforms that improve the regulation of capital markets in Canada. I hope the remaining jurisdictions will continue to give serious consideration to joining the cooperative system."

The national plan was backed by Ontario and British Columbia last September. Establishing a common national securities regulator was a personal crusade of former finance minister Jim Flaherty. But the Supreme Court of Canada ruled in 2011 that a single Canadian stock market watchdog agency would intrude on the constitutional jurisdiction of the provinces. The court did say that Ottawa has a duty to work with the provinces to scrutinize investment practices to protect investors from national market risks.

The new organization will have an executive head office in Toronto and a nationally integrated executive management team. Oversight of the CCMR system will be handled by a Council of Ministers representing participating provinces.