Bond investors weigh probability despite Canada's central bank having greater success at long-time policy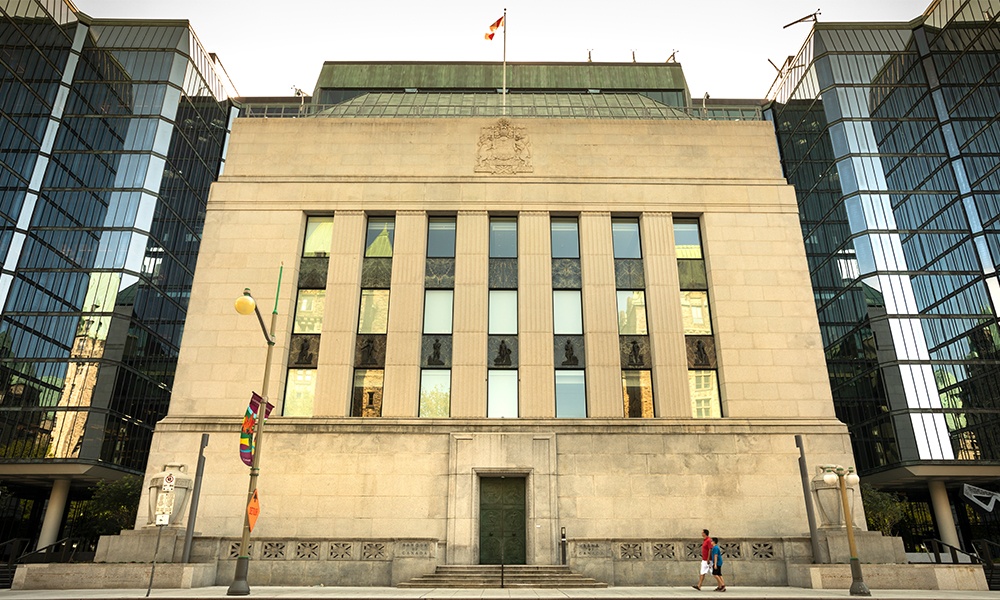 The Bank of Canada (BoC) has seen more success than the Federal Reservewhen it comes to inflation targeting, but that apparently hasn't stopped the markets from speculating that it will follow its U.S. counterpart in a radical policy shift.
After Fed Chairman Jerome Powell announced the shift to targeting an average inflation rate of 2% in Jackson Hole, the long end of G7 yield curves saw a significant steepening, according to FTSE Russell's latest Fixed Income Insight Report.
That steepening was also evident in Canada's yield curve, which was accompanied by a rise in breakevens. Those two trends, FTSE Russell said, suggest that investors are speculating about a similar BoC move.
"Provincial spreads have not returned to pre-Covid levels, despite BoC QE purchases," the report said. Longer-dated provincial yields in Canada, the report said, are still comfortably above pre-COVID levels, possibly due to the central bank focusing only on shorter-dated provincials as well as concerns about provincial budgets.
Longer-dated Alberta spreads are still stuck at multi-year highs, the report said, noting that the risk premium in longer-dated spreads in the province's bond securities are touching higher levels than has been seen at any time in recent years.
"The province's economic dependence on energy, budget strains and separatist pressures appear the main reasons," FTSE Russell said.
Turning to corporate bonds, the report observed that 2019-2020 marks the first credit cycle in the last decade where Canadian high-yield spreads did not widen as much as those in the U.S.
Credit curves, most notably in long-dated securities, have grown steeper since the BoC adopted QE, and spreads have not converged as much. That steepening, the report said, reflects continued economic uncertainty.