New research sheds light on why advisors switch firms - a decision that more than 90% are happy with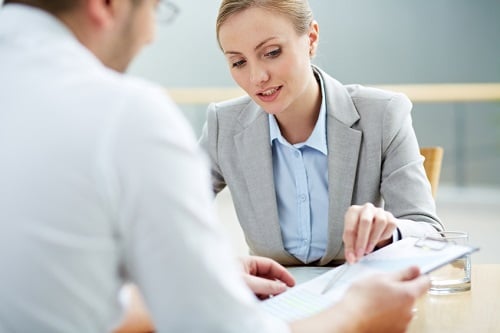 An increasing desire to work independently, grow their practice and provide a higher level of client service is causing financial advisors to switch firms.
A new study of advisor movements by Fidelity Clearing & Custody Solutions, a subsidiary of US-based Fidelity Investments, has found that 56% of advisors considered switching firms in the past five years, while 23% actually made a move during that time. Furthermore, 92% of those who switched were happy with their decision.
"Advisors are increasingly looking for the freedom to realize their unique visions for their businesses, and the opportunity to offer clients a higher level of customized service and advice," said Tricia Haskins, vice president of practice management & consulting, Fidelity Clearing & Custody Solutions. "They believe this will result in greater opportunities for growth and contribute to continued success in the future."
The study also suggests that peers play a significant role in decisions to move. Among advisors who have moved, 63% said advisors on their team, former colleagues, or advisors who work for the firm were the top influencers in their decision. In addition, 47% of so-called "movers" in 2017 moved along with a team, as compared to 34% in 2012; whole-team movements were more common among those switching to an independent broker-dealer.
Fidelity also found that advisors are taking more assets with them as they leap from one firm to another. In a similar study conducted in 2012, the firm determined that movers took US$37.5 million in median assets; the figure doubled to US$75 million in 2017.
The increasing tendency of movers to pull peers and assets along with them suggests even higher stakes for firms that seek to attract talent. To attract movers, the report recommended that recruiters communicate key emotional benefits such as realizing a business vision, having greater control over key decisions and increased earning potential.
Removing the fear of the unknown during transitions is another key element. "Articulating how a firm will support advisor teams during a move is an important piece of the recruitment strategy," said Charlie Phelan, vice president of practice management & consulting, Fidelity Clearing & Custody Solutions.
"Fear of the unknown tends to be a significant concern when advisors are thinking about moving, so explaining how firms help support advisors during and after the transition is a critically important aspect of the recruiting process."
Other benefits that movers sought in switching were to feel more confident about their future success (85%), have greater upside in earning opportunity (78%) and be part of a better firm culture (72%).
Related stories: