Take your pick from the top 13 titles recommended as March Break reads.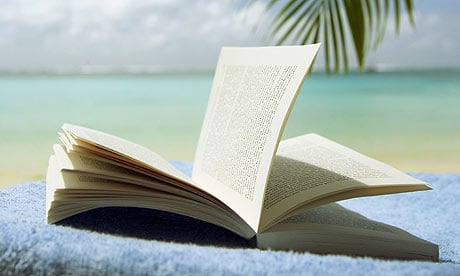 According to some big wigs on Wall Street, there are more than a dozen books you should dig your nose into while basking on a beach this March Break.
More than 1,000 readers sent in their top titles to help create the Spring Break reading list for Dave Lutz – of the U.S. brokerage and investment firm Stifel Nicolaus – according to
BusinessInsider.com.
Here are the 13 most popular for you to choose from:
1.
The Boys in the Boat
, By: Daniel James Brown
2.
Unbroken: A World War II Story of Survival, Resilience, and Redemption,
By: Laura Hillenbrand
3.
David and Goliath,
By: Malcolm Gladwell
4.
The Frackers,
By: Gregory Zuckerman
5.
Lone Survivor: The Eyewitness Account of Operation Redwing and the Lost Heroes of SEAL Team 10,
By: Marcus Luttrell
6.
The Son,
By: Philipp Meyer
7.
Bad Monkey,
By: Carl Hiaasen
8.
Reminiscences of a Stock Operator,
By: Edwin Lefevre
9.
Team of Rivals,
By: Doris Kearns Goodwin
10.
Thinking, Fast and Slow,
By: Daniel Kahneman
11.
The Buy Side: A Wall Street Trader's Tale of Spectacular Excess,
By: Turney Duff
12.
The Second Machine Age: Work, Progress, and Prosperity in a Time of Brilliant Technologies,
By: Erik Brynjolfsson and Andrew McAfee
13.
The Circle, By: Dave Eggers
Related Stories:
Far Out Friday: Name mocking is 'racial discrimination,' says advisor
Far Out Friday: Do Bay Streeters speak 'Wall Street-ese'?
Far out Friday: Crazy interview answers – that worked