Far out Friday: Where there's a will, there's a way, and these people found a way to leave everyone questioning their sanity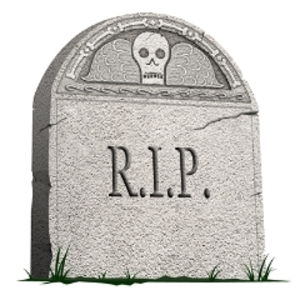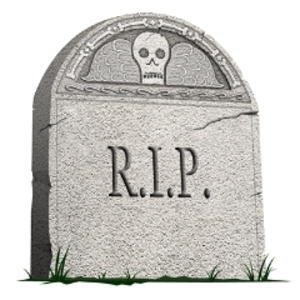 While most people consider their will a serious matter to ensure their family is well looked after when they die, these 10 used their last will and testaments to leave everyone rather bemused:
Harry Houdini
The renowned master escapee and daredevil died in 1926 on Halloween. Towards the end of his life, Houdini had become interested in the afterlife and spiritual mediums. Houdini left his wife, Bess, a 10-digit secret message that only she would know, to silence naysayers when she eventually reported his presence (she never did). His last will and testament also stated that a séance should be held each anniversary of his death. Bess held the séance for 10 years, without any appearance from Houdini.
Charles Vance Miller
This Toronto-based attorney with a love of practical jokes kept on laughing straight to the grave after his death in 1926. His last will and testament bequeathed a large sum up for grabs to any Toronto woman who could produce the most offspring in the decade following his death. The result became known as the "Great Stork Derby." Four winners emerged in a tie for nine children; each received about $125,000.
Thomas Shewbridge
California prune rancher Thomas Shewbridge's last will and testament turned over shareholder rights of his estate to his two dogs. They became the owners of 29,000 stock shares in the local electric company. The dogs regularly attended stockholders' and board of directors' meetings.
Mark Gruenwald
The executive editor of Captain American and Iron Man, as well as being involved in other Marvel Comics, Gruenwald stated that he wished for his ashes to be mixed with the ink used to print the comic books. They were.
John Bowman
Vermont tanner John Bowman believed that after his death, he, his dead wife, and two daughters would be reincarnated together. When he died in 1891, his will provided a $50,000 trust fund for the maintenance of his 21-room mansion and mausoleum. The will required servants to serve dinner every night just in case the Bowmans were hungry when they returned from the dead. This stipulation was carried out until 1950, when the trust money ran out.
Eleanor E. Ritchey
Eleanor E. Ritchey, heiress to the Quaker State Refining Corporation, passed on her $4.5 million fortune to her 150 dogs when she died in Florida in 1968. The will was contested, and in 1973 the dogs received $9 million. By the time the estate was finally settled, its value had jumped to $14 million but only 73 of the dogs were still alive. When the last dog died in 1984, the remainder of the estate went to the Auburn University Research Foundation for research into canine disease.
S. Sanborn
When S. Sanborn, an American hatmaker, died in 1871, he left his body to science. The will stipulated that two drums were to be made out of Sanborn's skin and given to a friend on the condition that every June 17 at dawn he would pound out the tune "Yankee Doodle" at Bunker Hill to commemorate the anniversary of the famous Revolutionary War battle. The rest of his body was "to be composted for a fertilizer to contribute to the growth of an American elm, to be planted in some rural thoroughfare."
William Randolph Hearst
Multimillionaire newspaper magnate William Randolph Hearst died in 1951. In accordance with his will, his $59.5 million estate was divided into three trusts – one each for his widow, sons, and the Hearst Foundation for Charitable Purposes. Challenging those who claimed he had children out of wedlock, Hearst willed anyone who could prove "that he or she is a child of mine . . . the sum of one dollar. I hereby declare that any such asserted claim . . . would be utterly false." No one claimed it.
Jonathan Jackson
Animal lover Jonathan Jackson died around 1880. His will stipulated that "It is man's duty as lord of animals to watch over and protect the lesser and feebler." So he left money for the creation of a cat house – a place where cats could enjoy comforts such as bedrooms, a dining hall, an auditorium to listen to live accordion music, an exercise room, and a specially designed roof for climbing without risking any of their nine lives.
James Kidd
James Kidd, an Arizona hermit and miner, disappeared in 1949 and was legally declared dead in 1956. His handwritten will was found in 1963 and stipulated that his $275,000 estate should "go in a research for some scientific proof of a soul of a human body which leaves at death." More than 100 petitions for the inheritance were dismissed by the court. In 1971, the money was awarded to the American Society for Psychical Research in New York City, although it failed to prove the soul's existence.