Advisor goes as far as asking for charitable donations as compensation for the 'harassment' he has endured over the pronunciation of his name.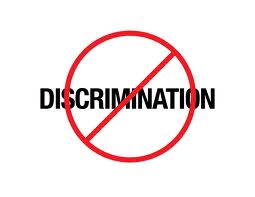 A financial advisor is crying "racial discrimination" claiming his name has been mocked several times, most recently by a UK regulator.
Based out of London, UK, Filip Slipaczek says his name – which, when pronounced in English, resembles 'slip-a-cheque' – has been made fun of "dozens" of times by call centres, industry providers and, most recently, by the UK's Financial Conduct Authority (FCA), earlier this month.
"The mocking of, or laughing at, my surname is racial discrimination and totally unacceptable," Slipaczek said, reported ftadviser.com.
Slipaczek – who has clean record as an advisor and has received his ISO 22222 certification four consecutive times over the last three years – claims staff have laughed out loud at his name, particularly when referenced alongside his business title: financial planner.
When Slipaczek filed a complaint with the FCA he says he received the following response from a senior official. "I agree this is unacceptable after listening to the call," and was promised the head of the call centre would be back in touch with him.
But, Slipaczek's battle for justice doesn't end here.
(continued.)
#pb#
Last December, he was in email correspondence with the COO of Aviva – an UK insurance provider – Kevin Moss, requesting the company donate to a Polish charity as compensation for his name being mocked by staff in three separate incidents.
According to ftadviser.com
,
Moss responded: "I don't feel that there was any racial motivation and they were genuine misunderstandings."
Furthermore, Slipaczek received a written apology for "unprofessional behaviour" and a £50 donation to the charity of his choice from NatWest Banking, after claiming an
employee laughed at his name and said it sounded like "slip-a-cheque."
JPMorgan delivered a similar response after receiving a complaint from Slipaczek in 2012: "Although the receptionist is not directly employed by JPMorgan, please be assured that we are taking this complaint extremely seriously and have started a formal investigation with his employer."
Related Stories:
Funny Friday: Do Bay Streeters speak 'Wall Street-ese'?
Far out Friday: Top 10 Christmas party characters
Far out Friday: Crazy interview answers – that worked