Yousef Zohny of StennerZohny Investment Partners explains his pragmatic approach to portfolio management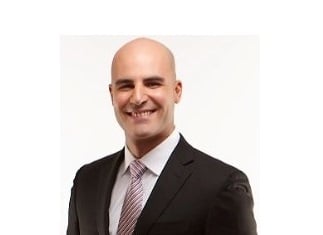 A lot of people won't say they enjoyed the technical subjects they studied in school. Equations, formulas, graphs, and charts are not the types of thing that get people excited typically. But it's different for
Youssef Zohny
, a Director of Wealth Management and Portfolio Manager at StennerZohny Investment Partners of
Richardson GMP
.
"I really enjoyed science, mathematics, and economics in school," he said. His passion for technical subjects – ones that lend themselves to calculation and analysis – is evident in his academic record: he earned his college diploma for Commerce and Business Administration at Douglas College in 2002, then moved on to the University of British Columbia, where he earned a BSc in Physics and Mathematics in 2005 and a BA in Economics in 2007.
Zohny's mind is clearly not idle. In fact, by all indications, it's a restless one that craves challenges and engagement – which he found in the financial services industry.
"[I] found finance and wealth management as a perfect combination of science and art," he said. "The market is a humbling puzzle with many variables, so I enjoy helping clients navigate through them."
In a world obsessed with quick decisions and getting to the point, most people would consider a puzzle with many variables as a cause for frustration. But not Zohny, whose vigor and zeal in tackling it has taken him far. What were the ingredients to his success?
"Constant learning, thinking, patience, and pragmatism," he said simply. His resume attests to his attitude towards continuous growth: aside from being a registered portfolio manager, he holds the Chartered Investment Manager (CIM) designation.
As a recipient of multiple awards, including Business in Vancouver's Forty Under 40 Award and Canada's prestigious Top Forty Under 40, he has established himself as an authority and has repeatedly obliged requests from media professionals to comment on market conditions. In an August interview with
Wealth Professional
, he said that markets had become complacent and were due for a spike in volatility, based on a reading of the VIX volatility index he did at the time.
With investors around the world facing sudden turbulence in the wake of Trump's win, has his prediction for the markets come to pass? Not necessarily, he said: "We saw some volatility increases with Brexit and the election, but we think this is still early indications of a larger cyclical downturn at some point on the horizon."
This might not sound like very good news, but Zohny chooses to face reality with a steady-as-she-goes attitude, which he has used to effectively reassure his clients.
"Valuations are still very high in most asset classes; preservation and patience first," he said. "Maintaining a contrarian methodology to investing and a focus on asset allocation is the key for navigating these waters with clients."
As for other portfolio managers who may feel increasingly under pressure during these unsettling financial times, Zohny has similarly stoic advice to offer:
"Don't get swept up in the noise. Focus on what you know and do best; leave the rest for others."
Related stories:
Go defensive amid complacent markets, says Richardson GMP wealth manager
Finding a needle of opportunity in an investment haystack