Does tech stocks' collective slide echo a reversal in market leadership when value came to the fore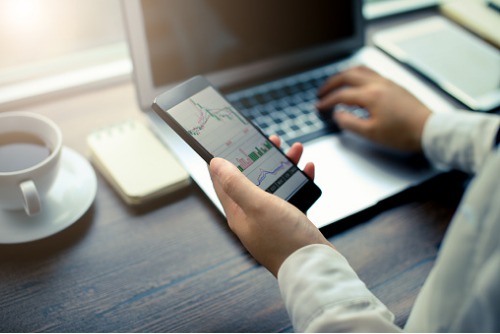 Is the performance of the FAANG stocks warning us of history repeating?
That's the question being asked by Wisdom Tree Canada's asset allocation strategist Jeff Weniger, who said the famed tech stocks have fallen a collective 10% since June, albeit with Facebook and Netflix enjoying upward momentum in early 2019.
Weniger, though, sees echoes in another "one-time darling growth stock", General Electric, and a time when its fall from grace coincided with value investors seizing the mantle.
He suggested the FAANG trend may have ended in 2018 and warned that, at one point in history, GE could do no wrong too. So with both Amazon and Apple touching US$1 trillion valuations last year, are there comparisons?
He said: "GE's fall to earth after peaking at around US$600 billion in 2000, a fall from grace accompanied by so many highfliers of the 1990s, ushered in a reversal in market leadership. Value took the baton from growth. From GE's valuation high to the stock market's October 2002 low, the S&P 500 Value Index was able to pick up 1,282 basis points over its growth counterpart.
"But it wasn't just the 2000–2002 bear market where value shined. When it came time for a fresh stock market bull from 2002 to 2007, the investment style crushed growth. Forget the 1,282 basis points that value picked up during the bear; the real money was made in the next 7,325 basis points from the market low through May 16, 2007."
Weniger highlights value's ever-so-slight leadership in last year's second half amid the FAANG "carnage" and asked whether 2018 be the year where the big tech darlings "pulled a GE".
There is, of course, reason not to jump to any conclusions, something Weniger acknowledges when looking at the numbers. From July 2006 through September 2018, the S&P 500 Growth Index returned 11.4% annually, while its value counterpart put up 7%. Cumulatively, growth returned 271%, more than double value's 129%.
He said: "For perspective, now that value is catching a bid, its cumulative outperformance since September is only about 4 percentage points. In other words, if value is to cut into that 100+% lag from 2006 to 2018, this is first-inning stuff. When GE started to fall from grace in 2000, a seven-year value cycle was lit. Seven years is a long time. It's been a few months. Are the FAANGs telling us to remember history?"