Alberta accused of downplaying potential pitfalls around CPP exit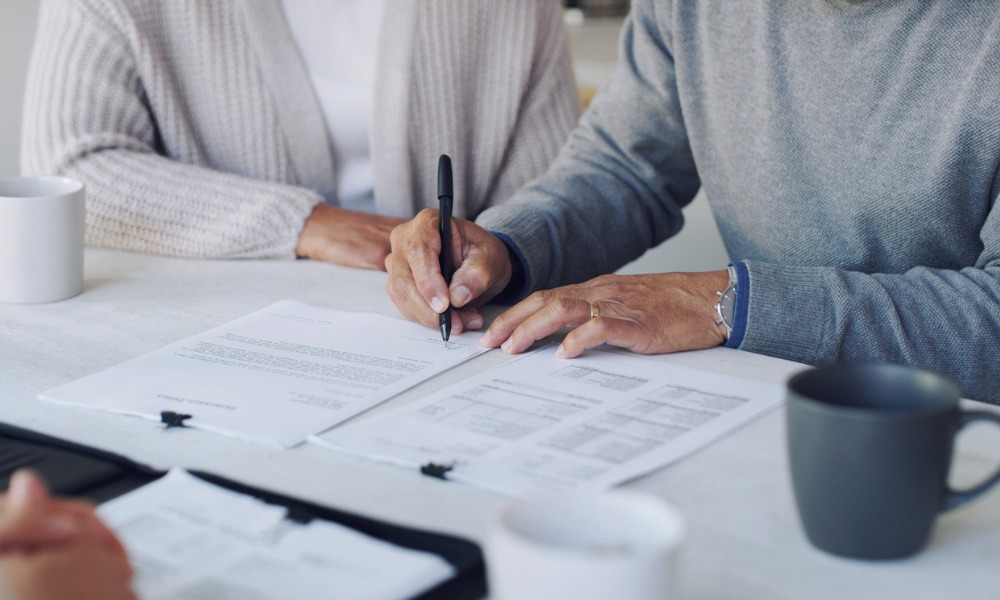 Alberta has been accused of downplaying the potential pitfalls associated with its proposal to exit the Canada Pension Plan (CPP) and establish its own provincial plan, according to pension experts, as reported by Advisor.ca.
Mahmood Nanji, a fellow at the Lawrence National Centre for Policy and Management with Ivey Business School at Western University, labeled the process of extracting Alberta from the CPP as "complex, expensive, disruptive, time-consuming, and administratively burdensome."
Last week, the province released a report outlining the Alberta Pension Plan (APP), estimating that Alberta could lay claim to 53% of CPP assets by 2027. This calculation was based on Alberta's contributions to the CPP since its inception, deducting benefit payments, expenses, and net investment earnings.
Nanji, a former associate deputy minister in Ontario's Ministry of Finance, emphasized the intricate nature of the process. "This cannot be negotiated in three years, it's really complicated, and at the end of the day, Canada and Alberta would be worse off," he said.
Alberta premier Danielle Smith argued that the APP would offer greater stability and benefits to Albertans due to the potential asset transfer. She pointed to Alberta's "younger demographic and strong labour force" as factors contributing to the plan's viability.
However, Jack Mintz, an economist at the University of Calgary's School of Public Policy, suggested in an op-ed for the National Post that while the APP might benefit Alberta, it could pose a long-term threat to the rest of Canada, which is already grappling with sluggish per capita economic growth.
Joe Nunes, chairman of Actuarial Solutions Inc., voiced concerns about the APP's risk, cautioning against betting solely on Alberta's economy without diversifying across the country.
The APP report projected annual savings of up to $1,425 per employee for both employers and employees, with the estimated $5 billion in first-year savings earmarked to enhance pension benefits for seniors.
Nanji questioned the report's assumptions, noting that Alberta, representing only 15% of CPP members, would not realistically secure $344 billion in CPP assets. He believed that a more feasible figure would be around $100 billion, which would jeopardize the promised lower contribution rates and higher benefits.
Pension expert Lea Koiv remarked that the report's estimates relied solely on publicly available information and lacked a thorough examination. "It would appear that they haven't done a deep dive," Koiv said, as quoted in Advisor.ca.
Premier Smith defended the report's conservative estimates, considering Alberta's younger demographic and long-standing contributions to the CPP.
Nanji, who previously worked on Ontario's pension plan proposal, expressed doubts about the Canada Revenue Agency's willingness to administer the APP, adding to its costs. In the mid-2010s, Ontario abandoned its proposed Ontario Retirement Pension Plan after the federal government expanded the CPP.
Nunes criticized the broadness of some estimates in the report, particularly the range of $100 million to $1 billion for establishing the APP's administration. Koiv pointed out that transferring CPP assets to the APP could face valuation challenges due to the illiquidity and unlisted nature of many assets.
Nanji believed that the APP initiative was more rooted in politics than policy. "I think this issue goes away if the rift between Smith and Trudeau gets ironed out around clean energy, the low-carbon economy, and [the federal government] being more sympathetic to Alberta's energy concerns," he said.
Despite the political maneuvering, Nanji stressed that Canada's public pension framework was too significant an issue to be used as a "political bargaining chip."