The end of a decade of cheap borrowing will lead to a rude awakening for Canadian households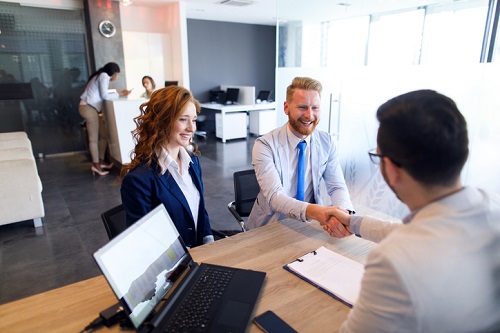 One of the defining trends in finance over the past two years in Canada, as well as in other developed markets, has been the re-raising of interest rates to pre-crisis levels. At the financial-planning level, advisors have aired concerns of its impact on debt-laden households. But as a new outlook from RBC Economics Research points out, rising rates will have broader implications for Canadians' ability to amass wealth.
"Declining interest rates over the past decade didn't just make the cost of borrowing cheaper for households," analysts from RBC said in the new paper titled Navigating 2019. According to the authors, the lower interest rates since 2008 have helped average net worth per household soar by 56% over the period, representing an average gain of just over $20,000 per year per household.
A major supportive trend has been a housing-market boom that's helped homeowners' real-estate equity rise by an average of $7,800 annually. But the bigger contributor was growth in financial assets, which added $12,200 per year on average to households' balance sheets.
"With interest rates now climbing, expect dynamics to change for both sides of households' balance sheets," RBC said. On the liabilities side, the bank saw the average household principal and interest payment increasing by 7.6% in 2019, or about $1,000 more over 2018. While it projected that average disposable income per household before debt-service obligations will rise by $2,300 this year, it noted that rising costs of other goods and services will likely create a net deficit for many Canadians.
Taking the view that housing prices will stay largely flat in the near term, the bank also saw homeownership rates declining as affordability issues become more of a factor. Based on its own interest-rate and household-income forecasts for Q4 2019, it saw homeownership costs as a % of median household income vary from 29.4% in Edmonton to 88.4% in Vancouver.
"Add in tougher mortgage stress-test rules and some first-time buyers will be looking at a very high hurdle," RBC said.
Rising rates will also weigh on the value of households' future pension plan benefits, putting more pressure on household wealth. Governments will earmark more money for debt charges — federal debt-servicing costs will account for the second-largest increase in federal spending from fiscal 2017-2018 to fiscal 2023-2024. The only other item that will increase faster: spending on benefits for the elderly, projected to swell by $20 billion.
"So after a strong decade-long run of aggregate household wealth growth in Canada, we may be facing a slower rate of appreciation over the next little while," RBC said. "If this is the case, much will rest on (so-far meagre) income gains to ease the impact."