CEO does not expect recession in next 12 months but says investors must be more selective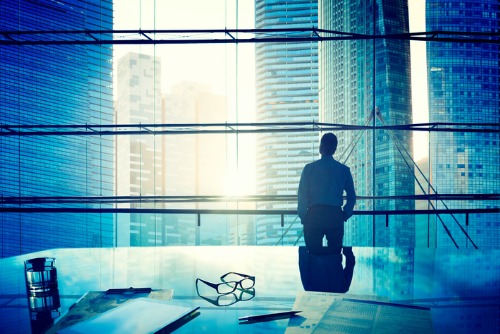 A recession is unlikely in the next 12 months but equity markets are poised to be highly charged in 2019, according to AGF's CEO and CIO Kevin McCreadie.
McCreadie, who took over the reins from Blake Goldring this year, believes the return of volatility does not meant the opportunity for gains has vanished but that a more selective approach is required.
He said investors should be watching central banks with hawk eyes in case of a misstep.
"More than two years into the Fed's tightening cycle, investors have become increasingly leery of the prospects for a central bank misstep and whether less accommodative policy will cool the world's largest economy too quickly, becoming a drain on corporate profits," he said.
"This may very well prove true. In the past, when inflationary pressures have increased like wage growth has now, it has been very difficult for central banks to 'thread the needle' and find the right balance between rate hikes and sustained economic expansion."
McCreadie admitted a potential spanner in the works is the ongoing trade tensions between the US and China. He warned that if tariff rates increase in March as threatened by US President Donald Trump, the impact on future earnings could be severe.
He said: "Will cooler heads prevail? More than likely, but getting the world's two biggest economies to reach a new agreement on trade will involve further brinksmanship along the way.
"At the same time, the 'handshake' trade deal between the US and European Union isn't a sure thing yet and more noise on that front should be anticipated."
Other headwinds that could affect global markets include a gridlocked US Congress, which could dent the Republicans pro-market agenda, Italy's budget spat with the EU, Angela Merkel's long goodbye in Germany and, of course, Brexit.
McCreadie believes that while all of these have the potential to undermine stock markets next year – and give bonds a boost – there is a rosier scenario.
He said: "The satisfactory resolution of one or all of them could do just the opposite and act as a catalyst that keeps the bull market alive. And even if markets do retreat, a major pullback would very likely put the brakes on further rate hikes and be a silver lining for investors.
"Ultimately, we believe a recession is unlikely over the next 12 months and that equity markets are poised to grind higher in a highly charged environment marked by low returns, higher volatility and the potential for big selloffs.
"In particular, we remain positive on US equity markets and see opportunities in emerging markets, which, after a challenging 2018, are more attractively valued. And while we head into the year favouring stocks over bonds from an asset allocation standpoint, we think the worst may be over for the latter and see more opportunities to put money to work in this much-maligned asset class as the year progresses."