Cloud-based HR software firm lands largest ever Canadian tech IPO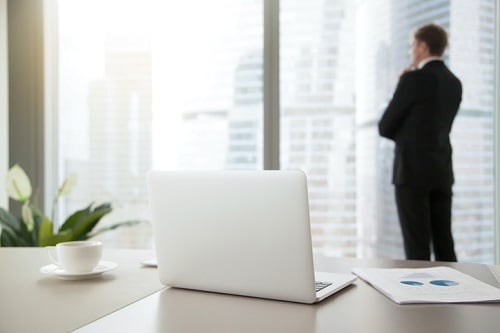 A Ceridian executive was left "humbled" by the company's impressive opening day of trading on the New York Stock Exchange and Toronto Stock Exchange yesterday.
Paul Elliott, COO and president of the firm, which makes human resources technology Dayforce, a cloud-based software that manages payroll and benefits, spoke of his relief and euphoria at becoming the largest tech IPO in Canadian history.
Shares opened yesterday at $28.90 just after 11am ET after pricing at $22; a jump that pushed the company's valuation past $4 billion. Ceridian close up 42% and was boosted by a concurrent $100 million private placement. The company is listed on the NYSE and TSX under the ticker "CDAY".
Elliott said they felt Dayforce had reached a level of maturity and market penetration – up to 3,000 live clients in production and 2.5 million people operating the system - that meant it was the ideal time to launch an IPO.
"We are sponsor-led," said Elliott, who has been with Ceridian for 14 years and ran the Canadian business, "and we are growing despite the fact we were carrying some debt. We were able to take all the proceeds from this offering to retire the debt and free up cash flow that will unshackle us to look at the growth equation a little more."
The business has undergone a remarkable transformation. CEO David Ossip took over a declining, old-school payroll company and has turned it into an innovative, cloud-based operation with a centerpiece product, Dayforce HCM, that has disrupted the sector.
Elliott said investors can feel confident they own a disciplined company that is able to grow rapidly but not at the expense of the bottom line. He added that the software's continuous real-time system – "a revolution in our industry" - opens up unique possibilities for same-day pay and global reach. It will launch the system in the UK within a month.
He said: "This is a high-quality recurring revenue, great cash flow business and there is no reason why we can't grow and prosper, and at the same time add to the bottom line.
"If you look at the core of the Dayforce product, the modules are paid benefits in time; a typical client relationship is between 10 and 12 years and our revenue retention rate is running at 97%. For me, as a finance person, the current predictable revenue is a treasure for a business to plan around.
"It comes down to the revenue visibility and the underlying economics in a growing market. With that, we can manage our investments and earnings in a way that is very predictable."
He added: "We're humbled by how this IPO is performing. To go on the road and explain the story of our transformation, which is not the usual kind of story of a software IPO, investors very quickly cut through the complexity and understood that this technology is going to disrupt the software market for the HCM sector."
Related stories: