Horizons ETFs' Tammy Cash explains why she is passionate about representation of women in the wealth industry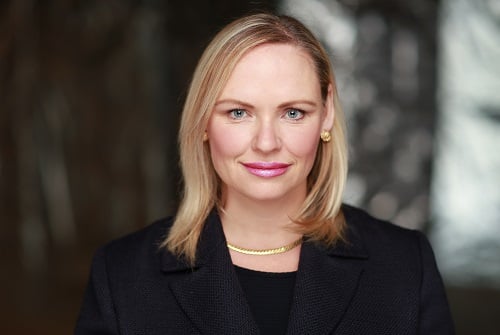 As a woman on the senior management team at Horizons ETFs, Tammy Cash takes the responsibility of representing women in the firm very seriously. In addition to holding the title of executive vice president, head of marketing at Horizons for the past six years, Cash is also a board member and head of marketing for the Canadian chapter of Women In ETFs, a group that works to promote gender equality and female leadership in financial services.
"I spent many years in consulting and in the hedge fund world, during which I felt overlooked and diminished and dismissed in lieu of male counterparts. I learnt a lot of lessons around these experiences in terms of what I can control," said Cash.
With a background in marketing, Cash started her career in 1997 at Edelman PR in Toronto where she quickly came to realise that there was a great opportunity to start a financial practice. Together with a few of her colleagues, Cash set up a strong financial practice at Edelman that still exists today. She went on to spend 10 years as a consultant for financial services marketing and investor relationships which gave her the opportunity to explore many different corporate cultures.
"It was quite eye-opening to see that there was a real issue in financial services in terms of the representation of women," said Cash. She switched gears to work at a hedge fund in a marketing position which she found to be a particularly male-dominated side of the business. As an advocate for female advancement, Cash made it her mission to change that perception, and so she started mentoring and sponsoring younger women to help them progress.
"Women are ideally suited to the wealth management industry because we tend to be wonderful listeners and we have the ability to be more cautious as it relates to money management," she said. "The contribution I bring is really a different perspective that may not be represented by my male counterparts."
Cash would like to see more frequent turnover on boards and an expansion of the requirements for joining, to bring more diverse thinking to the table.
"Fifteen or twenty years on a board is way too long. There are plenty of qualified and capable women who could be wonderful contributors to many Canadian boards if they had the opportunity," she said.
"Being open to expanding the requirements for joining a board would also be advantageous. Just because someone does not have a history as a CEO, doesn't mean they won't make a valuable contribution."
Cash advises women to volunteer on non-profit boards to gain valuable experience which can help to overcome any unconscious bias they may face in their efforts to join corporate boards in the future.