A new poll shows rising concerns about interest rates, personal finances, and the potential impact of life-changing events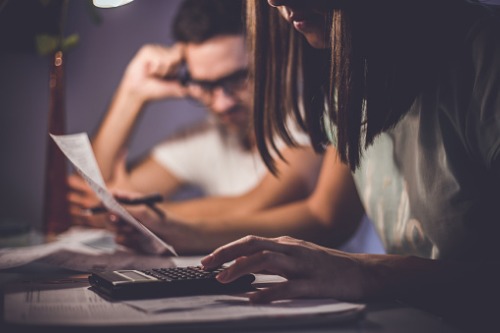 Another year, another reminder of rising concerns about interest rates and indebtedness.
According to the latest Consumer Debt Index survey conducted by Ipsos for MNP, the country's largest insolvency firm, the proportion of Canadians who are $200 or less away from financial insolvency at month's end has jumped from 40% in September to 46%. Over the same period, those who said they don't make enough to cover their bills and debt payments rose from 24% to 31%.
"Our research continues to highlight the fact that many Canadians don't have enough in the budget to make ends meet, let alone address their underlying indebtedness," said MNP President Grant Bazian.
Forty-five per cent of Canadians polled recently said they will not be able to cover all their living and family expenses in the next year without taking on further debt. In addition, less than four in 10 were confident that they could cope financially in case of an unexpended life-changing event, including a change in relationship status (36%), being unable to work for three months because of an illness (33%), loss of employment (30%), or an immediate family member's death (30%).
"For most, the cause of trouble appears to be long-term accumulated debt," Bazian said. "It may have been acquired over many years and they managed to pay the monthly interest until now."
The pressure of interest-rate hikes is getting to more Canadians as the number of respondents who feel the effects of rate increases jumped six points to 51%. Around four tenths of Canadians have expressed concern over their current debt levels (41%) as well as regret over the amount of debt they have taken on (43%).
The survey also showed:
51% of Canadians are concerned about the impact of rising rates on their financial situation;
57% of Canadians, 5% more than in September, are worried about their ability to repay debts;
50% of respondents, 5% more than in September, believe they could be in financial trouble if rates continued to rise; and
39% of participants, 5% more than before, believe rising interest rates could move them toward bankruptcy
Some of the concern felt by Canadians, Bazian noted, stems from a lack of financial literacy and awareness of the debt help available. "It is important to ask for help from a licensed professional to help determine the best debt relief option," he said.