Asset managers are now waging war with each other as key players move to cut MERs to win over budget-minded ETF investors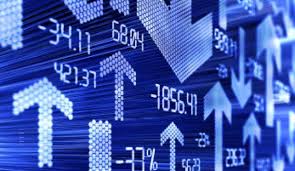 BlackRock in the States has upped the ante in the battle for exchange-traded funds, cutting fees for investors as market competition turns white-hot.

BlackRock Inc., the largest provider of ETFs, cut fees on seven U.S.-listed ETFs, bringing the expense ratio for the iShares Core S&P Total U.S. Stock Market ETF to 0.03% from 0.07% – which is less than the 0.05% charged by the $57 billion Vanguard Total Stock Market ETF.

"This is part of our continued drive to have really competitive funds in this space," Ruth Weiss, head of the U.S. iShares product team, told Bloomberg News.

Vanguard, now the second biggest provider of ETFs, has attracted money from retail investors looking for low-cost funds.
Vanguard's David Hoffman told WP that the company won't be a party to a bidding war.

"Vanguard has been lowering the costs of investing for more than 40 years, so as a matter of course, we would continue to expect that the expense ratios of our ETFs would fall over time," says Hoffman. "We will not, however, price our ETFs as a tactical maneuver or for marketing purposes."

In Canada, Vanguard recently crossed $6 billion in total ETF assets; management expense ratios are lower than those of competitors, on average. As of December 31, 2014, Vanguard's simple-average MER across its 21 ETFs was 0.22%, the ETF industry's was 0.79%, and the mutual fund industry's was 2.12%.

In an emailed statement to the press, John Woerth, a spokesman for Vanguard, said that the company is "an across-the-board low-cost leader, not just on a small number of select products. Given our at-cost structure and strong cash inflows, Vanguard expects to continue to pass along economies of scale savings to our clients in the form of lower expense ratios."

The Canadian ETF market is equally as active, setting a record with (US) $10.1 billion in new assets this week.

BlackRock, which in 2012 started its core series of U.S. funds to attract buy-and-hold investors into the products, is stepping up fee cuts as ETF providers compete in an increasingly crowded market. Its fiercest competitor has been Vanguard Group, whose broad-market ETFs appeal to individual investors for their low cost. BlackRock's move follows a similar round last year, when the firm cut fees on its core lineup and rolled out more low-cost funds.

BlackRock's core lineup has attracted more than $62.8 billion in new money since 2012. Vanguard, a latecomer in ETFs, has gained ground on rivals such as BlackRock and State Street Corp., whose offerings are popular with institutional investors.

Expense ratios for the six other core ETFs affected by the cuts are now between 0.16% for the iShares Core MSCI Emerging Markets ETF and 0.07% for the iShares Core U.S. Growth and Core U.S. Value ETFs. The expense ratio of the iShares Core Total USD Bond Market ETF is falling to 0.12% from 0.15%.