CEO explains why diversity encourages a healthy market and is essential for independent firms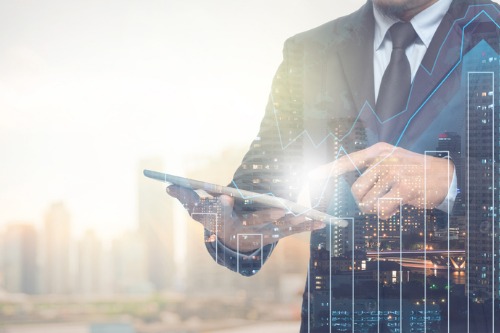 An investment firm CEO has played down forecasts that a bloated Canadian ETF industry has to be trimmed down by insisting the market will "bear what the market can bear".
Michael Kovacs, founder of Harvest Portfolios, believes the space will actually get bigger before it gets smaller but admits there are a plethora of products in the market right now.
The Oakville, Ontario firm added another two to the approximately 800-strong listings last week with the launch of the Harvest Equal Utilities Income ETF (HUTL) and the Harvest Global Gold Giants Index ETF (HGGG). HUTL will write covered call options on up to 33% of the securities, while HGGG seeks to replicate the performance of the Solactive Global Gold Giants Index TR.
The growth of the number of providers has been staggering. Kovacs pointed out that when Harvest launched its first ETF about two years ago it was the 12th or 13th player in the market – now there are 33.
But he said it's hard to predict that the number of providers will be streamlined and fall by the wayside and that, for independent firms like his, diversity in the market is a good thing.
He said: "Quite a few [providers] have shown up since we launched our first ETF - some big names, big companies that can move in very quickly. You've seen the banks tapping into it more and more.
"You have a lot of independents, firms like ours, who are trying to position themselves with products we think are unique, can add value and we can build on over time. Having that diversity in the markets makes it a healthier market."
Even clients working at bank-owned brokerage firms, said Kovacs, don't necessarily want to have all their products with the bank. Like any good advisor, they are looking for quality and value and while Harvest believes in its philosophy and products when compared to competitors, it's not about to flood the market unnecessarily.
Kovacs said: "From start to finish we can get a product out in about three months so we're pretty nimble. We now have a suite of 12 and we really want to ensure that we are bringing products to the market where we can add value.
"Harvest won't have 85 funds; we'd rather be thinner and go long, rather than go wider and shotgun on everything. Let's try to develop products where we think we can really add value to the advisor and to the end client, and work on building those products rather than work on building more and more."
The aforementioned funds are the first Harvest has launched in a year and Kovacs said it might be another year before the next one. More importantly to him is that the firm's investment fundamentals and philosophy remain sound.
A disciple of Warren Buffett, he believes that true wealth is created by owning companies over the long term.
He said: "I've been a Buffett fan going back to the early 1990s. I went down to Omaha a number of times and went to the Mecca of capitalism and here's a guy who has really shown that by doing your homework, finding the right companies and staying with them for the long term can pay great dividends – literally and theoretically.