Wealth Professional opens its nominations for the country's outstanding advisors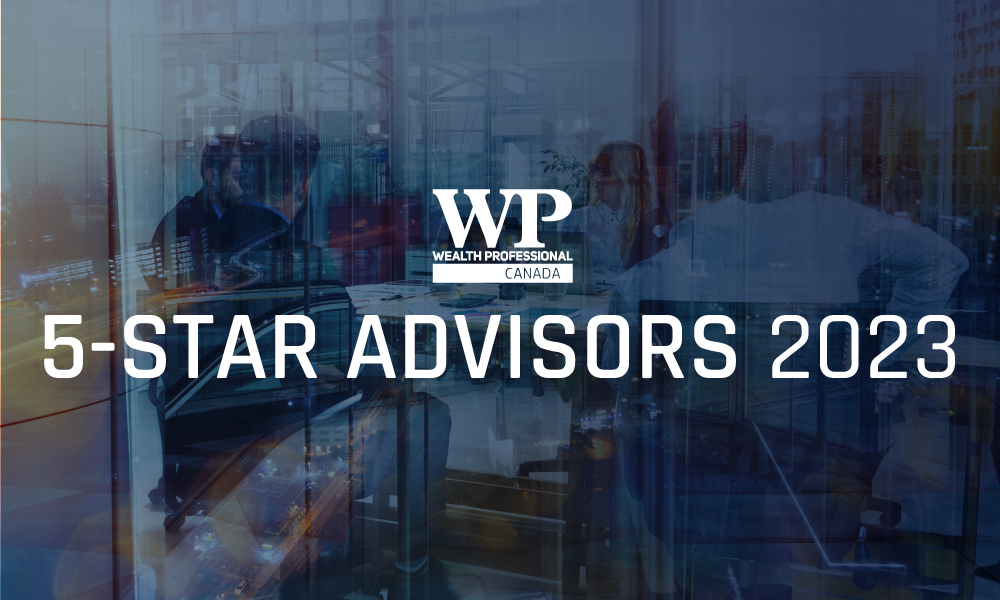 Entries are now open for Wealth Professional Canada's third annual 5-Star Advisors, showcasing the top-performing financial advisors throughout the country.
You assist your clients in their financial planning, but how good is the advice you get? Your clients depend on you to provide the knowledge they need to protect and grow their assets, but who supports you by sharing helpful insights?
If you know a financial advisor who is worth recognizing for their advice and expertise, nominate them via this online form before the deadline on Friday, February 17.
A place in this prestigious feature is a valuable opportunity for industry-wide recognition and a testament to your professional standing as one of the best in the Canadian financial services space.
The 5-Star Advisors 2023, proudly supported by the Canadian Association of Alternative Strategies & Assets (CAASA), will be featured on the Wealth Professional website in May.