New poll shows continuing job disruption from COVID-19 fuelling households' plans for more borrowing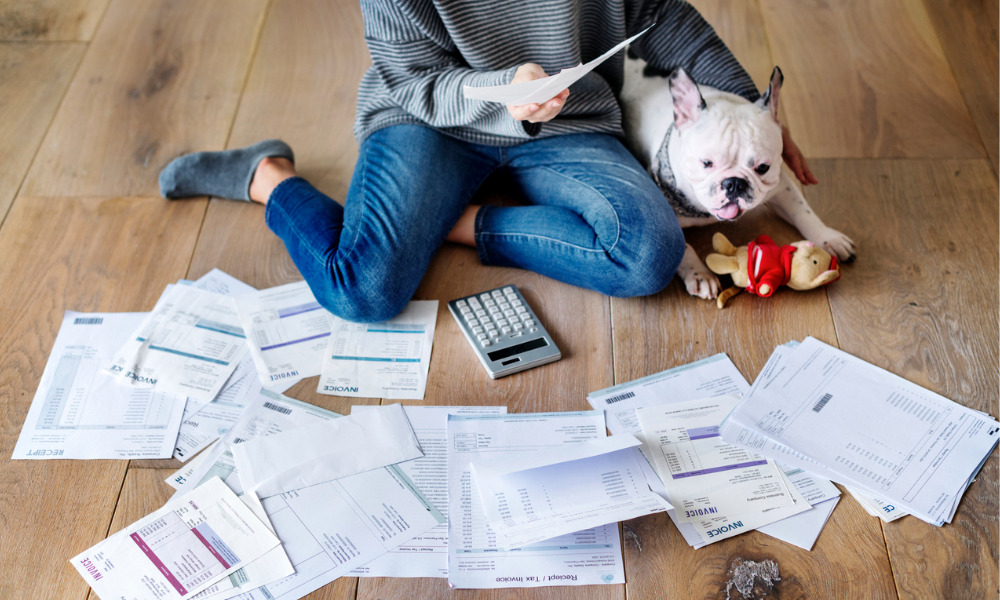 As the COVID-19 crisis in Canada extends into fall, the various government aid programs that have helped Canadians stay afloat are slowly evolving or winding down. And with those changes afoot, households still reeling from the pandemic's effect on the labour market could be forced to turn to even more debt.
In a new Ipsos poll commissioned by MNP LTD, four in 10 Canadians (43%) said they or someone in their household are still dealing with COVID-19-related employment disruption in the form of job loss, reduced working hours, or cutbacks in pay.
The proportion of Canadians who said they're working fewer hours or getting reduced pay stood at 15% down two percentage points from June. Another 9% said someone in their household is facing the same situation. As those types of challenges persisted, 7% of all survey participants – including 11% of those who rent their home – said they've had to put off paying bills, credit cards, and taxes
Among those currently depending on COVID-19-related financial lifelines from the government, 45% said they'll take on more debt in some form when it ends, up 10 percentage points since June. That includes 18% who said they'll tap their line of credit (up six points from June), 19% who'll borrow from friends and relatives (up three points), and 11% who say they'll take out a bank loan (up four points).
"Short-term financial relief is ending, but household finances are still disrupted. And on top of that, creditors will soon be looking for ways to catch people up on deferred payments," said MNP LTD President Grant Bazian. "While jobs have slowly begun returning across the country, that does not necessarily mean relief for all working Canadians."
While there's yet to be concrete evidence of markedly increased debt among Canadian households, Bazian said it's a distinct possibility given that many households went into the pandemic without a big-enough emergency fund to cope. With interest rates at historic lows, they can face profound temptation to dig deeper into debt and avoid life-altering outcomes; the end of eviction moratoriums could also push the most vulnerable into high-interest credit.
Among all Canadians surveyed, 21% said they'll use their credit cards to make ends meet once they stop getting COVID-19 aid, while 8% said they'll turn to payday loans. Another 11% said they'll declare bankruptcy as the financial support ends, and 10% said they'll file a consumer proposal to address their debt.
Focusing on homeowners, 21% said the end of government-provided COVID-19 aid will be their cue to defer their mortgage payments, while 16% said they'll have to sell their home to make ends meet.
"Amidst all the uncertainty the pandemic has caused, one thing is certain: the underlying debt problems faced by Canadians have not gone away," Bazian said. "For the most financially vulnerable, the pandemic will likely thicken the debt quicksand they were previously trapped in."