FinTech CEO says inter-generational wealth transfer business is on the line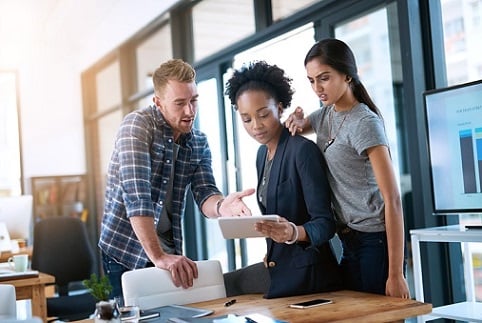 Advisors and dealers must embrace artificial intelligence or risk being rendered irrelevant, said a FinTech CEO.
David Reeve, of InvestorCOM believes the current tech-savvy generation and the advances of robo are disrupting the industry, and it's up to planners to meet these growing expectations.
InvestorCOM recently launched its own AI product, a hybrid portfolio manager commentary and translation solution aimed at meeting the demand for digital communication. The company is putting its resources into helping wealth managers build digital capabilities on top of their traditional legacy systems.
Reeve believes one of the key aspects behind younger investors' desire to start online comes down to transparency – both with performance and fees.
He said: "What has happened around fee transparency and fee disclosure is a good thing but it's probably created even more suspicion among some investors and certainly some tech-savvy investors.
"Ultimately it may not be any more transparent online but certainly there's a feeling they have a direct line into what their investments are."
Reeve added that the perception of value with a robo or hybrid is greater than going through the traditional channel. "As their affairs get more complex they will [eventually] value that – I don't think this is the death of the planner. But for this generation, they want to get started online."
The danger for more traditional institutions, he said, is that failure to build an AI experience on top of their legacy systems will mean they miss out on business when money gets passed down.
He said: "The important thing is to have a long view of these young investors who will be the recipient of the biggest inter-generational wealth transfer in history.
"So to look at them as an investor with $10,000 to put into a TFSA isn't very appealing but from a macro standpoint they are going to inherit a lot of money. And ensuring you're serving them with digital capability when you want them – that's not always an advisors' choice, but it's certainly a dealer.
"If I'm running a dealership, I definitely want to make sure there's an on ramp for these young people.
"If their account base is baby boomers, the danger is that they will be irrelevant not only for new clients but also for the heirs, the people that will ultimately receive the wealth."