Advisors can play a key role in educating children on financial planning, says Vancouver-based advisor.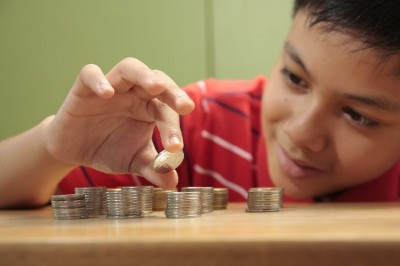 Advisors can help arm the next generation of investors with knowledge, says a Vancouver-based wealth-management professional.
Reacting to a new online financial education resource, A Parent's Guide to Raising Money-Smart Kids – launched Tuesday by the Investor Education Fund (IEF) and CPA Canada – Lee Anne Davies says incorporating a client's children into the financial planning discussion could help advisors tap into the sought-after younger generation.
"We really need to get younger people to understand retirement. They need to understand why their parents need to prepare for this, as well," she says. "This is really a family issue, not just about kids learning what to do with money."
Financial education is a growing concern in Canada with 92 per cent of parents considering it essential for their children to understand how to manage money and only 44 per cent believing their teenagers are ready to take on this challenge, according to a 2013 IEF study.
Financial educator, Jim Yih, believes the onus is on parents to make sure children develop healthy spending habits. "There are very few formal venues to do learn about money," says Yih, owner of Retirehappy.ca. "Most financial education is self-taught, acquired through osmosis or through trial and error."
Though, Davies feels the new online resource – which includes articles and activities on topics such as how to save money, track spending and set financial goals for children over the age of five – is a step in the right direction, some important topics such as financial scams, retirement planning, and how to choose products and services are missing, she says.
"I think the site gives parents all sorts of ideas to interact with their children," says Davies. "What I would like to see is a discussion about how fees are determined … how to select the right bank account … how to select the right product … how to select the right advisor. That starts to discern critical thinking."
Critical thinking, Davies believes, is the key to preparing children for the financial complexities (such as electronic currency, depleted pension plans or robo-advisors) they will face down the road. As the industry shifts, she feels there is no better time to arm kids with the tools to navigate a changing financial landscape.
"We need to get them to feel like they are on equal ground with the financial industry, so they will ask the right questions," she says. "Then they will really look after their future, probably better then their parents have."