Over-optimistic forecasts for the growth of economies may actually end up hurting them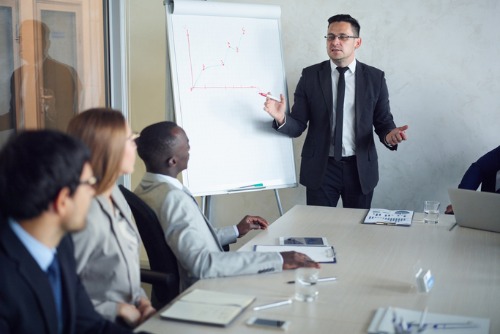 Positive growth forecasts are generally seen as a self-fulfilling prophecy; the confidence boost that they provide to the public and private sector could fuel investment and consumption that spur economies forward.
But according to a new International Monetary Fund (IMF) working paper, that's only true to a certain extent. Over-optimistic forecasts, the paper argues, could sow the seeds for recession and fiscal problems, reported the Wall Street Journal.
The paper was jointly written by Paul Beaudry, professor at the University of British Columbia, and IMF economist Tim Willems. They used a sample of forecasts for 189 countries made by the biannual IMF World Economic Outlook publication between 1990 and 2016.
"Over-optimism brings economic damage in later years," they wrote. "An overestimation of the future rate of economic growth could provide a short-run boost to the economy, but it also increases the subsequent probability of a recession and other economic difficulties."
The working theory is that positive forecasts spur "celebration" in the form of borrowing in the public and private sectors. That, in turn, creates the kind of debt accumulation that weakens the economic system, which ultimately harms growth.
The IMF issued a warning for Canada earlier this week, saying that it should reconsider the way it taxes corporations to ensure it stays competitive with the US and its reduced corporate rates. Other risks to Canadian economic growth include the aging population and a possible failure in NAFTA negotiations, which would result in Canada-US commerce reverting to World Trade Organization rules.
Related stories:
Canada's economic growth set to weaken says Conference Board
Why 'America first' NAFTA talks will hurt Canada