Invesco survey reveals greater focus on China allocations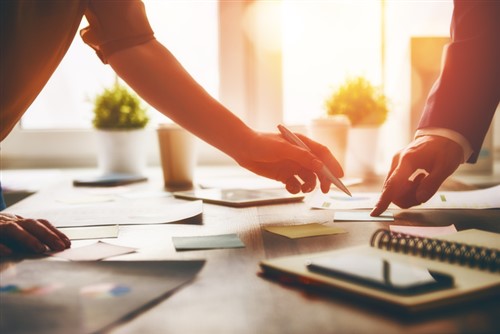 A growing cohort of global fixed-income investors are seeing the end of the current economic cycle approaching but are optimistic about how it will play out.
The Invesco Global Fixed-Income Study found that 49% of global investors believe the economic cycle will end in the next 1-2 years with 52% of those in North America believing the end is closer than that.
"Investors believe we are quite late in the current economic cycle, but we found they are not foreseeing a significant correction in fixed income, and rather expect the rare event of a soft landing with a continued flat yield curve," said Rob Waldner, Chief Strategist and Global Head of Multi-Sector Portfolio Management, Invesco Fixed Income.
What will trigger the downturn?
High levels of government debt are concerning most respondents and see it as a likely trigger of the next downturn, while trade disputes are also a key concern.
Even so, most expect the economic cycle will end in a soft-landing, with a correction in the equity markets more likely than a significant sell-off in bonds. With this backdrop, investors have a strong view that credit spreads will widen over the next three years (60%) and that the yield curve will remain flat for a prolonged period (45%).
"Growth risks are skewed to the downside, but our clients seem fairly confident that the next recession won't be nearly as bad as the last," continued Mr. Waldner. "Because of this view, they've invested in higher quality bonds and scaled back risk, but they are also looking for the slowdown to reset asset prices that may have been artificially inflated by central banks. And, they'll likely take that opportunity to add at higher yields."
China allocations to rise
A growing share of fixed-income investors are planning to increase allocations to China.
This recognizes that China is underrepresented in bond portfolios, especially given its role in the global economy and the size of its debt market. A third of fixed income investors globally intend to increase their allocations to China over the next three years.
For half (51%) of global investors, this is a longer-term strategic decision that will be underpinned by the increased weighting of China in major fixed income indices expected in 2019 and beyond.
"There is a growing fascination with China as an investment destination, given its sheer size and economic heft, but also given its rapid market liberalization and growing list of highly successful corporations," noted Julie Salsbery, Business Strategy – Investments, Invesco. "While index inclusion will definitely accelerate both awareness and investment, China is still classified as an emerging market and will therefore likely be subject to bouts of volatility."
ESG increasing
The Invesco survey also found that ESG investing is becoming mainstream for fixed-income investments with perceived benefits to risk management, the potential for enhanced returns, and growing interest from stakeholders.
But investors are struggling with reliable data to inform their ESG investment decisions.
"Interest in ESG investing continues to evolve from simple negative screens where portfolios exclude certain industries, to an integration of ESG factors into risk/return analysis for each asset, to positive screening and impact investing," continued Ms. Salsbery. "With few hard-and-fast rules and definitions, and only nascent regulation, ESG investing requires active management and active engagement with each client to ensure their unique objectives are being met."