Chantal McNeily: "We must embrace the differences between men and women to drive success and bring value to the table"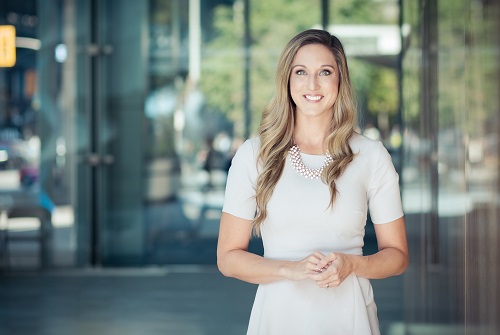 Through innovative research involving virtual reality, data analytics, artificial intelligence and countless discussions with wealth management professionals, Chantal McNeily has set out on a mission to change the relationship that women have with the financial services industry, and to close the gender gap.
"I believe that if we attract more women to the industry we will be able to better reflect the communities in which we serve and increase the satisfaction of women with our industry, both as professionals and as our clients," said McNeily, who holds the title of wealth sales director at Sun Life Financial.
McNeily was nominated by Wealth Professional for the 2018 Mackenzie Investments Awards for Woman Innovator of the Year for her curiosity and research initiative using technology and innovation to understand why the gender gap exists. Her ground-breaking research leveraging virtual reality and powerful mindset tools helped to identify the missing element in professional development for women to increase confidence, performance, and risk.
"We are seeing a growing commitment across the wealth management industry to improve gender representation, and I'm certainly seeing that at Sun Life," said McNeily. "It's a really exciting time for women because there's a big push to promote gender diversity and encourage both women and men to enter the industry. We must embrace the differences between men and women to drive success and bring value to the table," she added.
McNeily has had support from very successful male and female mentors and sponsors throughout her career and she encourages other women to take the initiative to seek out their own supporters.
"You need to take ownership and not wait around for someone to tap you on the shoulder," she said.
The flexible nature of the industry is one of its many appeals to McNeily. As a mother of two young children, she is able to work remotely and spend her days driving between client meetings and her home office.
"I'm extremely busy with two children under the age of five but my job is always flexible," said McNeily.
Growing up as the daughter of a successful financial advisor, McNeily always felt drawn to the profession and her desire to help people. The turning point in her career came in 2007 when she was offered the opportunity to work at John Hancock Financial Services in the U.S, right before the financial crisis.
"It was an incredible learning experience that taught me about resilience and staying invested. It taught me about the emotional reaction people have to money in times of crisis," she said.
McNeily came back to work in Canada in 2011 as a business development manager for Manulife, and in 2012 she landed at Sun Life Global Investments in its infancy, and set about building a fund company from the ground up.
She is actively involved with Sun Life's BrightWomen (formerly known as EmpoweredXchanges), with a mission to help women in the organisation seize all opportunities and achieve their ambitions.